---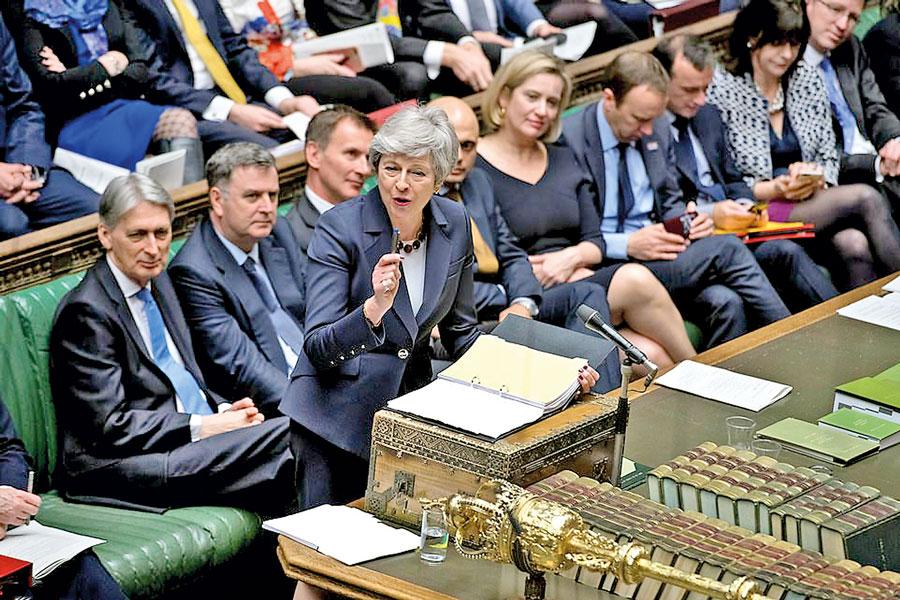 Britain was supposed to be leaving the European Union on Friday. May promised it would happen more than 100 times. That it will not represents one of the great stumbles of any government in postwar Britain.

Instead of Brexiteers celebrating independence day, lawmakers will be debating May's Brexit deal, again.

But not her total plan - only the 585-page withdrawal agreement. That's the part of the treaty that spells out, in a legally binding way, how much Britain will pay to leave the European Union ($50 billion), how the two-year transition will preserve the status quo for trade and travel (no change), and how Britain and the European Union will treat each other's citizens in the interim (nobody gets kicked out of anybody's country).

The withdrawal agreement also includes the controversial "Irish backstop," an ironclad guarantee to preserve the open, invisible border between Northern Ireland and the Republic of Ireland - with trade-offs that have been a stopping point in the past. Parliament will not vote Friday on the second part of the treaty, the political declaration, which sets out the aspirations for the future relationship on trade, security and borders.

Will this new play work any better?
If Parliament approves a withdrawal agreement by the end of the week, then the European Union is expected to extend the Brexit deadline from April 12 to May 22. But Parliament needs to approve both the withdrawal agreement and the political declaration if it wants to avoid crashing out of the European Union without any transition period.

By· William Booth, Karla Adam (c) 2019, The Washington Post Mar 29, 2019 - LONDON -