---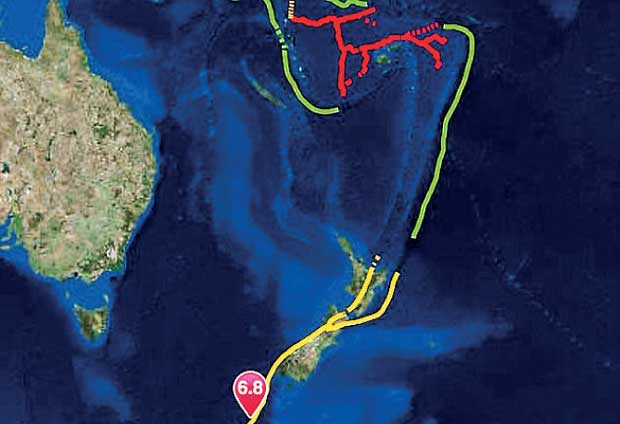 Christchurch,(Daily Mail), 11 July 2017 - New Zealand has been rattled by a 6.4 magnitude earthquake which struck off the country's South Island.

It is believed the quake hit just after 7.00pm local time (5pm AEST) on Tuesday at a depth of around 40km.

Reports suggest it was centred about 400km offshore, causing shaking across the South Island.
Social media users described feeling a long, rolling rumble in Invercargill, while others said they felt tremors in Dunedin and Christchurch. GeoNet, which provides geological hazard information for New Zealand, registered nearly 2,000 reports of people feeling the quake.