---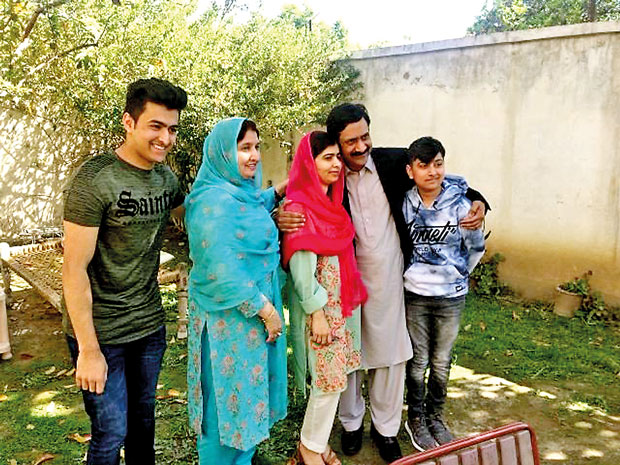 MINGORA AFP March31, 2018- Malala Yousafzai landed in the Swat valley Saturday for her first visit back to the once militant-infested Pakistani region where she was shot in the head by the Taliban more than five years ago.

The visit by the 20-year-old Nobel laureate was kept tightly under wraps and she was accompanied by the Pakistani military, who were providing heavy security, as well as her mother, father and two brothers.

After flying by army helicopter to the northwestern region from Islamabad, she met with friends and family before visiting the all-boys Swat Cadet College Guli Bagh, some 15 kilometres (nine miles) outside of Mingora, the district's main town.

She looked happy on arrival at the school, where she was expected to speak with students before returning to Islamabad, an AFP reporter there said.

Mingora is where Malala's family was living and where she was attending school on October 9, 2012, when a gunman boarded her school bus, asked "Who is Malala?", and shot her.

She was treated first at an army hospital then airlifted to the British city of Birmingham.