---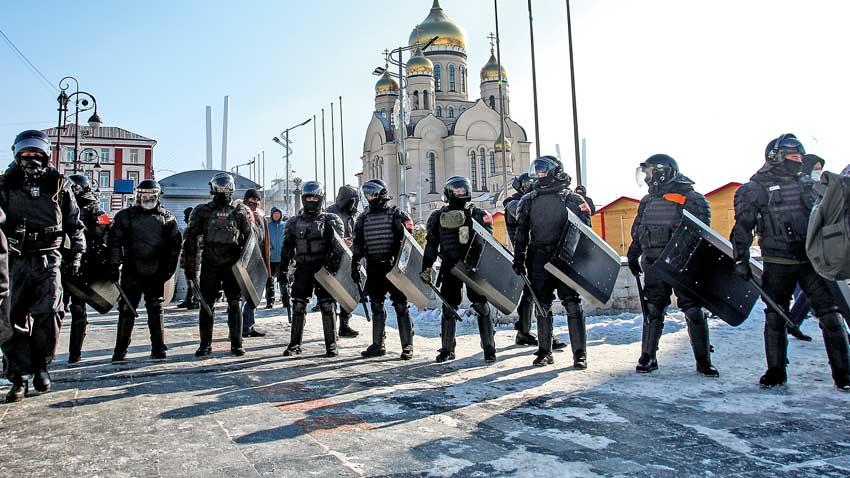 DPA, 01ST FEBRUARY, 2021 - The Kremlin on Monday defended the behaviour of Russian security forces over the weekend during mass arrests of protesters attending rallies in support of jailed dissident Alexei Navalny.

"Of course, the police must take action against participants in these illegal rallies," said Kremlin spokesman Dmitry Peskov in comments carried by the Interfax agency.

There was a "quite large number" of hooligans and provocateurs who displayed "more or less aggressive behaviour" towards the authorities, said Peskov, adding that it had been necessary to apply the "full severity of the law." More than 5,100 demonstrators were taken into police custody in at least 87 cities across Russia, the rights portal OVD said late on Sunday.

Among them was Navalny's wife Julia Navalnaya, who was fined 20,000 rubles (264 dollars).

The group complained about "disproportionately brutal actions" by security forces against peaceful demonstrators and said this was the most mass arrests since it was founded more than nine years ago. Police used stun guns against protesters and more than 50 people were reportedly beaten by police while being detained, with upwards of 90 journalists taken into custody in 31 cities.

"The police deliberately interfered with the work of the press that wanted to report on the protests," OVD said. Demonstrations were held in more than 100 cities on Sunday calling for the release of Navalny and protesting against corruption and arbitrary justice.