---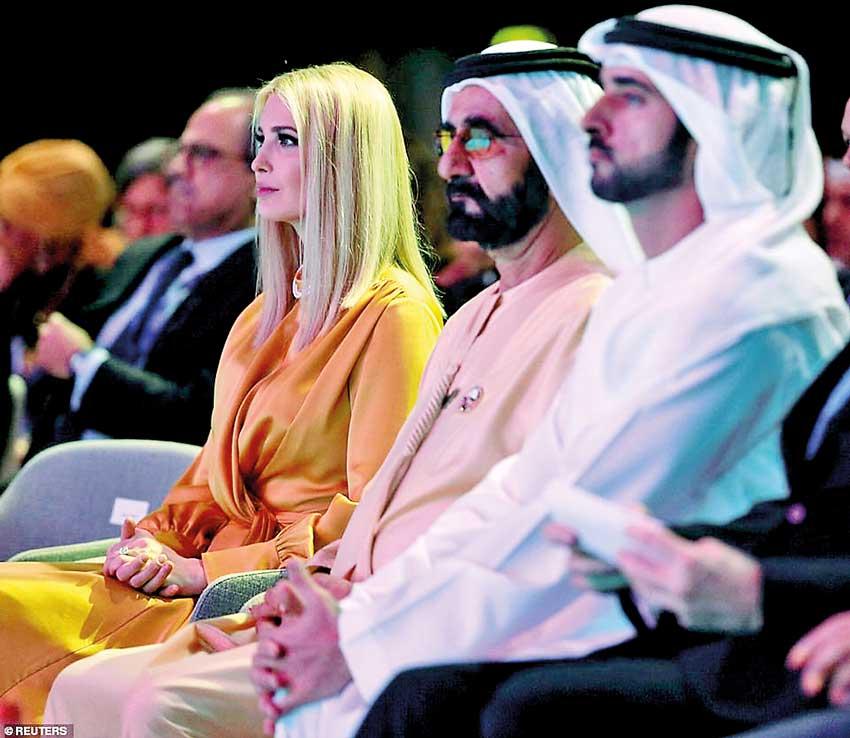 Dubai, (Daily Mail), 16 February 2020 - Ivanka Trump has praised close U.S. allies Saudi Arabia and the United Arab Emirates for their 'significant reforms' to advance women's rights while speaking at a conference in Dubai.

The daughter of President Donald Trump delivered the keynote address at the two-day Global Women's Forum held on Sunday.

She lauded a handful of Mideast countries, including Saudi and the UAE during her speech in Despite reforms there, women's rights activists and other campaigners are imprisoned and facing trial on vague charges related to national security.

The audience for her speech in the UAE included Dubai ruler Sheikh Mohammed bin Rashid Al Maktoum. Jordanian Princess Haya, with whom Sheikh Mohammed has two children, would have attended a forum of this kind by his side, but she too has reportedly fled the country and is seeking custody of their children in a British court.