---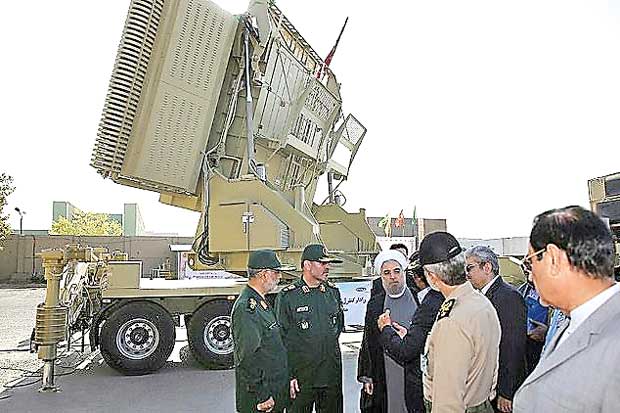 TEHRAN AFP Sept3, 2017-Iran has tested its home-grown air defence system, designed to match the Russian S-300, the head of the Revolutionary Guards' air defence has said.

"In parallel with the deployment of the S-300, work on Bavar-373 system is underway," Farzad Esmaili told state broadcaster IRIB late Saturday.

"The system is made completely in Iran and some of its parts are different from the S-300. All of its sub-systems have been completed and its missile tests have been conducted." Bavar (which means "belief ") is Tehran's first long-range missile defence system, and is set to be operational by March 2018, he added. In 2010, Iran began manufacturing Bavar-373 after the purchase of the S-300 from Russia was suspended due to international sanctions. Russia resumed the sale following the 2015 nuclear deal with world powers which lifted sanctions, and Iran's S-300 defence system became operational in March.