---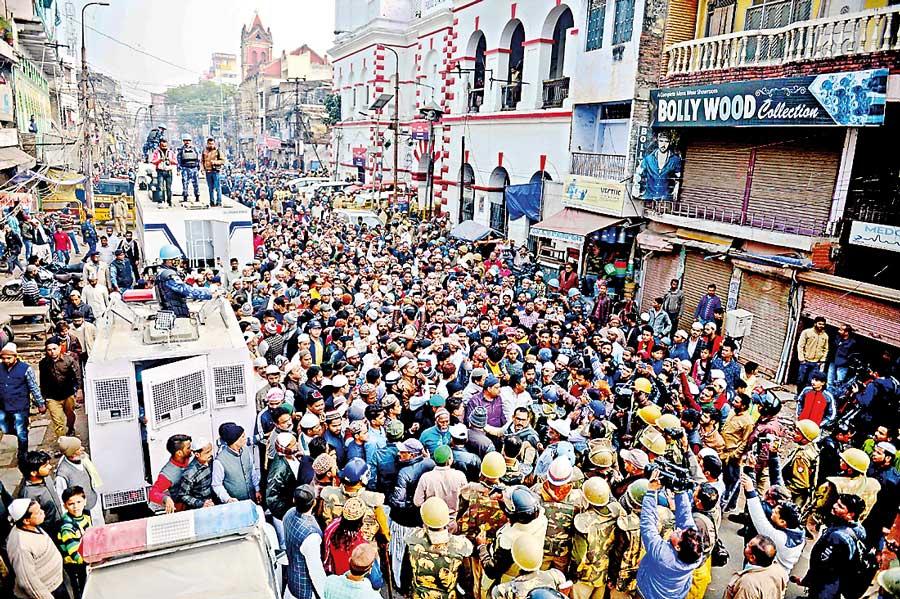 Deadly clashes between Indian police and demonstrators erupted on Friday after more than a week of unrest triggered by a citizenship law seen as anti-Muslim, as thousands rallied at the nation's biggest mosque.

Three protesters were shot dead on Thursday and police said another was killed in clashes in Uttar Pradesh on Friday.

The death toll rose to 10 as the wave of anger posed a major challenge to Prime Minister Narendra Modi.

The law making it easier for persecuted minorities from three neighbouring countries to gain citizenship -- but not if they are Muslim -- has stoked fears that Modi wants to remould India as a Hindu nation, which he denies.

"All the people here, be it those who are Hindu, Muslim, Sikh or Christian -- they are all out on the streets," Tanvi Gudiya told AFP at a rally after Friday prayers in a Muslim neighbourhood in the capital New Delhi.

"So doesn't it affect Modi at all? Does Modi not like anyone? Why is he becoming like Hitler?" The protests in Delhi centered on India's largest mosque Jama Masjid where thousands of people -- some carrying a huge Indian flag -- chanted as riot police looked on.

The demonstrators, joined by the leader of a prominent group in the Dalit community -- the lowest group in the Hindu caste system -- later pushed their way out of the mosque and tore down posters of Modi before staging a sit-in at Delhi Gate in the Old Delhi district.
NEW DELHI AFP Dec20, 2019