---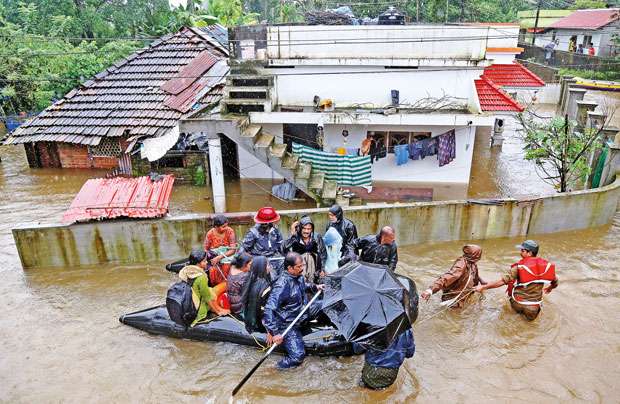 KOCHI AFP Aug16, 2018 - Hundreds of troops led a desperate operation to rescue families trapped by mounting floods in India's Kerala state Thursday as the death toll reached 86 with dozens more feared perished.

Helicopters airlifted stranded victims from rooftops and dam gates were thrown open as incessant torrential rain brought fresh havoc to the southern state that is a major international tourist draw.
The region's main airport has been ordered closed until August 26.

State authorities said 21 more deaths had been confirmed Thursday taking the official toll to 86. Media reports said up to 30 more people were feared dead in landslides and rivers that burst their banks, flooding scores of villages.

At least eight people were killed when an irrigation dam burst and a landslide hit three houses in the town of Nenmara, Palakkad district, authorities said.

Vijayan said 80 dams have reached danger levels and appealed to the population not to ignore evacuation orders. ".