---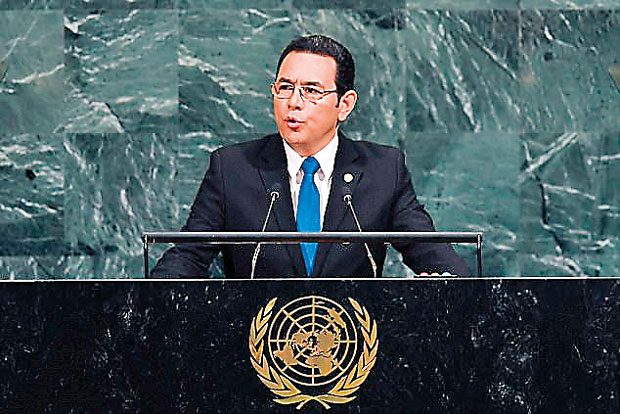 The president of Guatemala says the Central American country will move its embassy in Israel to Jerusalem.

Guatemala was one of nine nations that voted earlier this week with the United States when the UN General Assembly adopted a non-binding resolution denouncing President Donald Trump's recognition of Jerusalem as Israel's capital. Guatemalan President Jimmy Morales said on his official Facebook account Sunday that after talks with Israeli Prime Minister Benjamin Netanyahu, he decided to instruct his foreign ministry to move the embassy from Tel Aviv to Jerusalem.No other country has their embassy for Israel in Jerusalem, though the Czech Republic has said it is considering such a move.

The resolution passed as the UN declared the US action on Jerusalem 'null and void'.