---
REUTERS, 18 August, 2017 - A fire that broke out on Thursday at state oil major PetroChina's plant in northeastern China, one of the country's largest refineries, has been put out with no reported casualties, state media reported.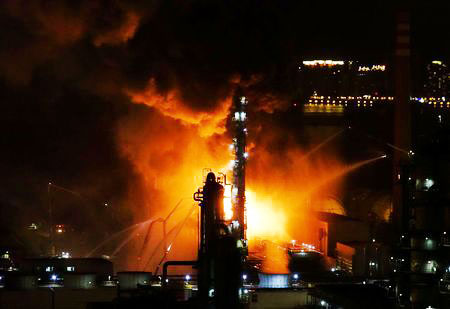 The fire came just two months after the Dalian refinery finished a planned major maintenance.
More than 600 firefighters extinguished the blaze at the plant's 1.4 million-tonnes-per-annum catalytic cracker just after 9:00 p.m. (1300 GMT), and stayed on the scene to make sure equipment at the refinery remained cool, state broadcaster CCTV said on Friday.

Local government officials were at the site on Thursday evening as an investigation began into the cause of the inferno, state radio reported on its social media blog.