---
BEENLEIGH AFP March31, 2017- A woman's body was found Friday and tens of thousands of people were evacuated from towns in two Australian states after torrential rain caused by a powerful tropical cyclone.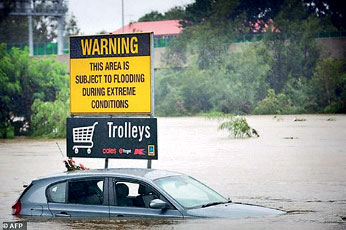 Category four Cyclone Debbie hit northeastern Australia on Tuesday between Bowen and Airlie Beach in Queensland state, ripping up trees, washing boats onto land and causing widespread damage.

Debbie was downgraded to a tropical low as it tracked southeast, but continued to pack damaging gusts and dump huge amounts of rain all the way down the east coast to New South Wales state, south of Queensland, and Sydney.