---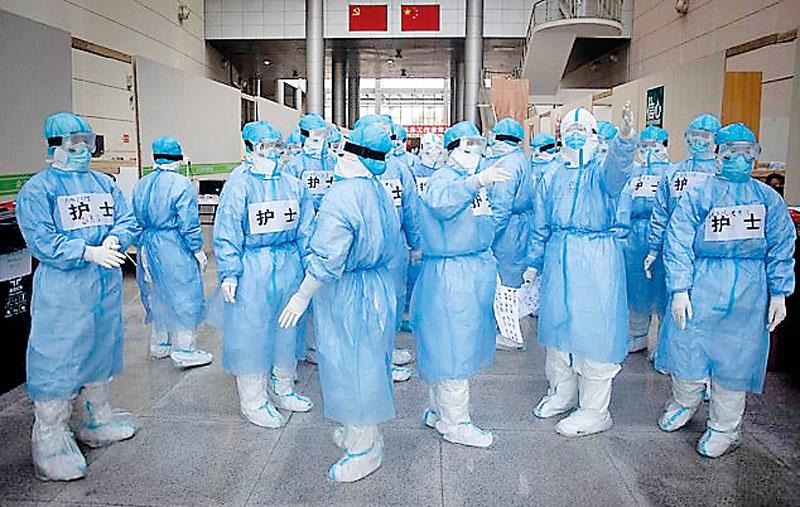 Nurses in Fangcang hospital, Wuhan City, Hubei Province, China, as the crisis continued to unfold yesterday (DM)
Coronavirus deaths have leapt 242 in a single day - the biggest rise ever - as the total cases of infection soar past 60,000.

There were 242 deaths on Thursday alone in Hubei province and authorities also found that even more people than they thought were infected.

After changing the way they record the virus, the Hubei Health Commission found there were 15,000 more than they thought. That means the figure shot up from 45,000 to 60,000 in the world in a single day.

The new figures that have surfaced are believed to account for more than half of the total fatalities. The new deaths were more than twice the prior provincial daily record of 103 set on Monday.

State media said last week that Hubei will start recognising computerised tomography (CT) scan results as confirmation of infections, allowing hospitals to isolate patients more quickly.

It comes after the World Health Organisation said the number of cases of infection with the new coronavirus in China has stabilized, but added the apparent slowdown in the epidemic spread should be viewed with 'extreme caution'. 'This outbreak could still go in any direction,' the WHO's director-general, Tedros Adhanom Ghebreyesus, said in a briefing
in Geneva.
BEIJING, (Daily Mail),
Feb13, 2020