---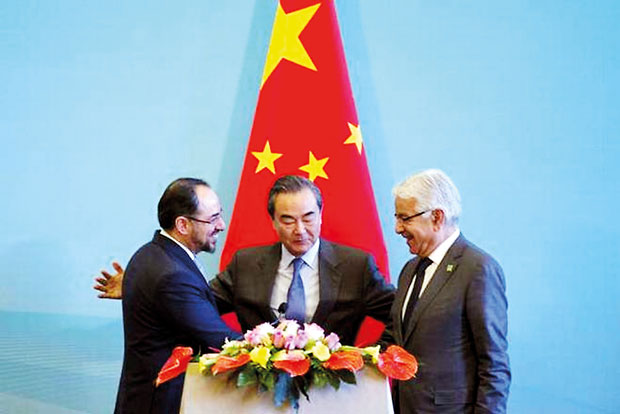 THE HINDU, 27th DECEMBER, 2017-China on Tuesday flagged the possible inclusion of Afghanistan in the China Pakistan Economic Corridor (CPEC) — a move that is likely to irk India.

Chinese Foreign Minister Wang Yi made the remark of opening the door for Kabul's entry in an expanded CPEC in the backdrop of the first foreign ministers trilateral dialogue of China, Pakistan and Afghanistan.

India has opposed CPEC, which passes through Pakistan occupied Kashmir (PoK), on grounds that it infringes its sovereignty. Speaking to the media in Beijing on Tuesday, Mr. Wang advocated that Afghanistan could join connectivity initiatives, in view of the urgency of improving its people's lives.