---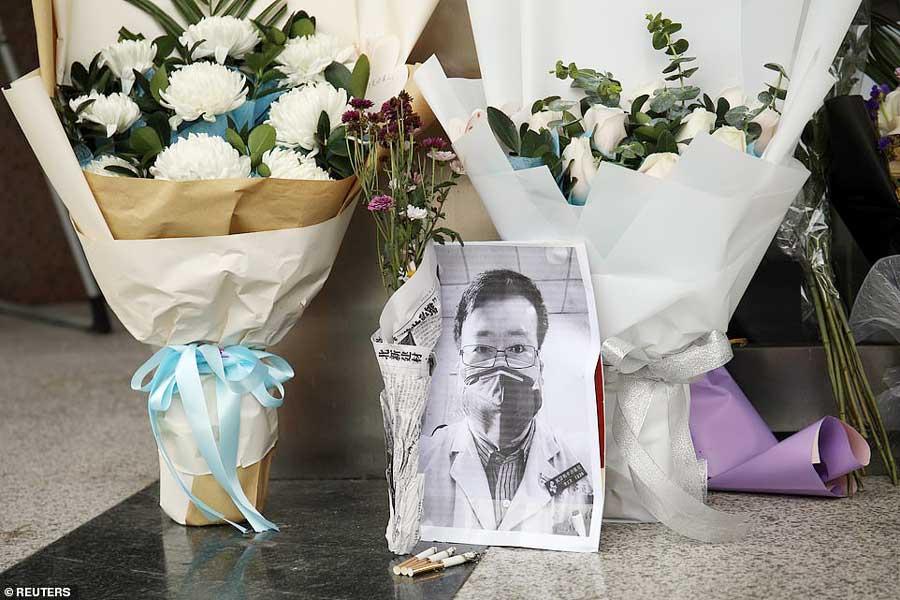 A makeshift memorial for Dr Li Wenliang is seen at an entrance to Wuhan Central Hospital in Hubei province(DM)
The Chinese public have taken to social media to accuse their government of trying to cover up the death of a 'heroic' doctor who was punished for sounding the alarm over coronavirus in a rare online protest against Communist censorship.

'He wasn't allowed to speak. He wasn't even allowed to die,' wrote one person on popular messaging app WeChat as she commented on a circulating notice which apparently instructed all media outlets to suppress the coverage of the passing of Dr Li Wenliang.

'Dr Li Wenliang was only allowed to "die" after most web users had gone to bed,' condemned another person on Twitter-like Weibo, claiming that Dr Li's hospital was quick to deny relevant reports and declared the medic's death in the wee hours today.

China has announced that it was sending its anti-corruption watchdog to Wuhan to investigate the death of Dr Li after his passing triggered an outpouring of criticism towards the Communist Party.
China, (Daily Mail), 7
February 2020 -