---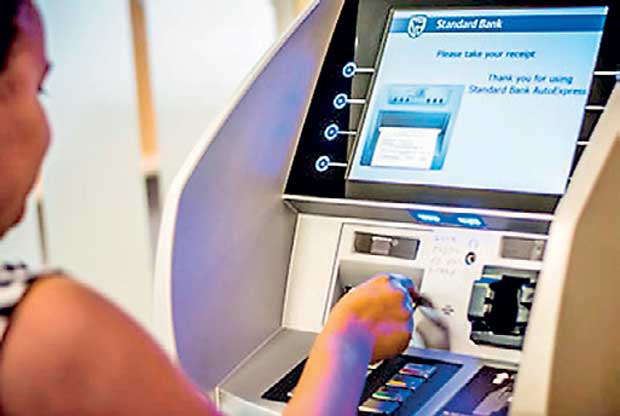 Virtusa Corporation, a global business consulting and IT outsourcing company, announced that it has been awarded a Bronze Stevie Award at the 2017 International Business Awards (IBA) for Best New FinTech Product or Service of the Year for the company's Smart ATM solution, a unique thin client application.

Virtusa's Smart ATM solution helps clients jump start their ATM platform initiatives while substantially reducing implementation time.

"The continuing evolution of digital banking has caused banks to examine the traditional ATM as an alternative channel for sales and marketing. Banks have realised they can drive cross-selling and more personalised services through ATMs, which continue to remain a top interaction point for most customers," said Virtusa Banking and Financial Services Global Solutions Head Bob Graham. "Banks have the opportunity to leverage browser-based ATMs to offer select similar services and capabilities that exist in their online or mobile channels. This leads to a more seamless, consistent, and personalised customer experience across multiple interaction channels. Our Smart ATM solution is designed to help banks meet these requirements and we are proud to receive this recognition in acknowledgement of this."

Virtusa's Smart ATM is built using lightweight, open-source technologies to provide a browser-based solution for ATM services. Its architecture is tailored to support a bank's micro-services API, enable an omni-channel ATM experience, and offer personalised financial products and services by utilising an aggregate customer satisfaction index based on customer mood, demography, preferences, and profile.

Having operated a client-first banking practice for more than 25 years, Virtusa has delivered a variety of successful solutions to several global banks, top brokerage firms, and card and payment providers. As retail banks increasingly adopt digital banking approaches to support multiple delivery channels across different banking activities, Virtusa is helping banks rationalise their technology to reduce costs and adapt to evolving business requirements. Utilising its collaborative and consultative approach, all-encompassing smart technology (Fintech/X-Tech) labs with unique sandbox environments, and a nimble team of experts, Virtusa enables clients to choose the right set of technologies to address their business challenges and capitalise on market opportunities.

The International Business Awards are the world's premier business awards programme. The 2017 IBAs received a record total of more than 3,900 nominations from organisations for consideration across a wide range of categories. Stevie Award winners were determined by the average scores of more than 200 executives worldwide who participated on 12 juries.

"The IBA judges from across the world were highly impressed with the nominations they reviewed this year. With the level of achievement documented in the nominations from 60 nations, the Stevie Awards are proud to honour organisations that demonstrate a high level of achievement in a variety of industries," said Stevie Awards President and Founder Michael Gallagher. "We look forward to sharing many of these stories with people around the world over the coming months through the Stevie Awards blog and social media channels with the hope to inspire others to high achievement."