---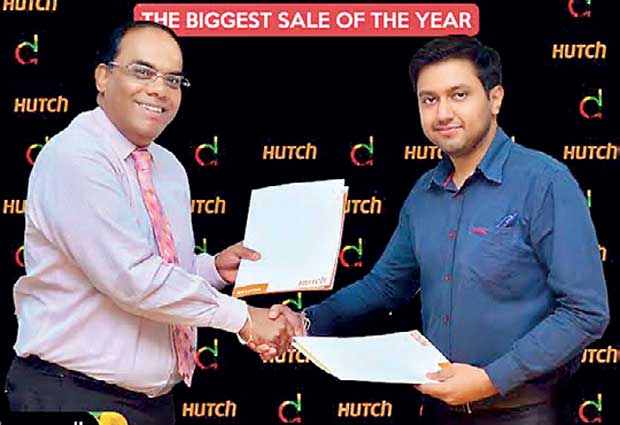 Hutch, one of the fastest growing mobile companies offering high speed broadband services, recently announced their commitment to power Daraz.lk, a leading regional e-commerce discount
shopping platform.
The promotional event, which was launched in Sri Lanka as 'Black Friday' is a 4-day shopping event that had originally started in the USA and starts the day following Thanksgiving Day where it also marks the beginning of the Christmas shopping season. Black Friday was introduced into Sri Lanka first via Daraz.lk and the four day shopping experience promises to be the biggest sale of the year thus far, to occur in Sri Lanka.
Hutch will play a leading role in bringing together this revolutionary introduction into Sri Lanka's
e-commerce landscape.
"We are delighted to have been part of this new initiative catering to customers looking for a grand bargain online. There has been a lot of energy and enthusiasm working with Daraz as this is the first time that a mega online shopping festival of this scale has been introduced into the country. Daraz.lk's vision of helping to promote a digital culture and lifestyle goes in hand with our Hutch brand positioning" Hutch Sri Lanka, Head of Sales and Marketing, Ramzeena Morseth Lye said.
Hutch and Daraz representatives also disclosed that of the online customers shopping on Daraz.lk a large 65 percent of orders are placed by smartphone users. Hence, Hutch has come forward to offer an attractive package given complementary with the sale of every smartphone.
Daraz.lk anticipates attracting half a million visits in the course of the four-day online shopping spree. Before introducing Black Friday to the Sri Lankan online masses, Daraz.lk had successfully launched and operated in Pakistan, Myanmar and Bangladesh. Daraz.lk is globally recognized for tying up with an array of leading brands in electronics, fashion and home & living ware and will incorporate brand names such as Canon, Microsoft, Apple, Calvin Klein, Mothercare, Police, Swiss Military, Puma, Prestige, Sony, Skull Candy and a horde of other reputed brand names into its local repertoire. Customers can be guaranteed to find the lowest prices on Daraz.lk during this period.