---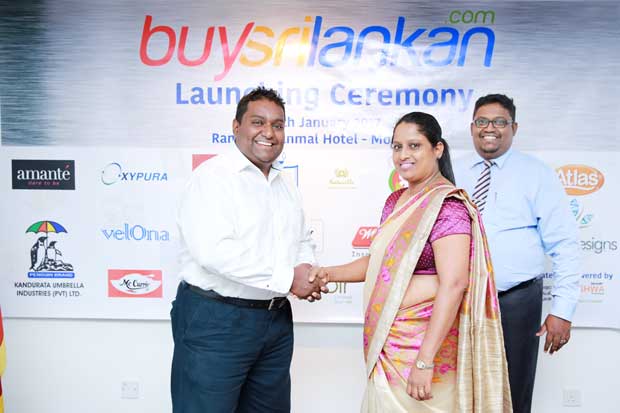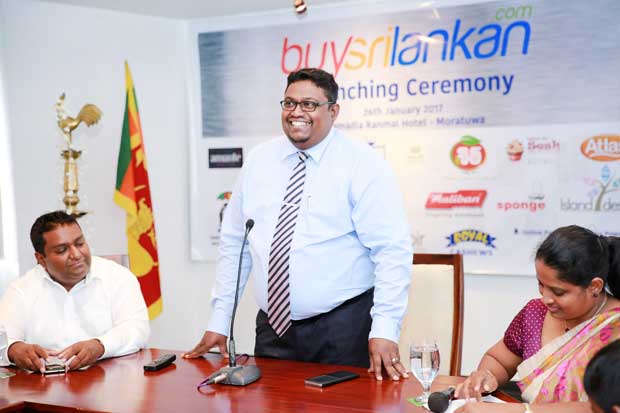 Giving authentic Sri Lankan produce a digital push overseas, Buysrilankan.com was launched recently, delighting many Sri Lankan expatriates.
The first of its kind, this e-commerce website provides Sri Lankans and others from around the world, with an online platform to order truly Sri Lankan goods and have them delivered to their own doorstep.
Speaking on the concept, founder, Buysrilankan.com, Chandima Binduhewa said, "We identified a requirement that existed among 3 generations of Sri Lankan expats and simply thought of putting them at ease. Buysrilankan.com saves them the hassle of placing requests on friends and family who travel from Sri Lanka, and the anxiety experienced in waiting impatiently for their arrival. We can now safely say that, 'gone are the days of wrapping Sri Lankan food for safe carriage in check-in luggage'. "
The product range available for purchase online at Buysrilankan.com includes varied reputed brands in food and nutrition, stationery and educational items, fashion, electronics, sports gear and many other categories. Co-founder Iroshi Binduhewa said, "We hope to make international accessibility to genuine Sri Lankan produce a convenient and affordable reality. Some of the products on the website may already be available as export goods in foreign markets. But with Buysrilankan.com, our customers receive real value for money as our product price and international delivery fee, together, would cost less than the shop price in most countries."
Buysrilankan.com also serves as a gift delivery service to loved ones in Sri Lanka or anywhere in the world. The website thereby not only promotes large scale manufacturing investments within the island, but also supports Sri Lankan manufacturers and merchants of native arts and crafts, as well as creative pieces designed and made by local talent.
Consumers within Sri Lanka too can purchase from Buysrilankan.com. Expanding on this, Binduhewa said, "In an era of globalization, the influx of thousands of cheap, foreign products has raised concern on quality and thereby safety of such consumer goods. To counter this, we offer local goods that are renowned for the quality and authenticity. Through this website, we also highlight the responsibility of residents in Sri Lanka to contribute to development of local industries and jobs, by buying locally manufactured items."
Promising their visitors a seamless shopping experience, Buysrilankan.com door-to-door international delivery of goods is guaranteed within 10- 15 days; delivery within Sri Lanka is within 5 days.
With Buysrilankan.com, Sri Lankan's around the world can now obtain items from their home country to their hearts' desire, and Binduhewa assures of continuous addition of more Sri Lankan made items to the website. While taming nostalgia of individuals overseas, the website supports the local economy through foreign income and overseas promotion of local brands. For this reason, Sri Lankan producers are invited to showcase their items online at Buysrilankan.com and stand a chance to gain international recognition.