---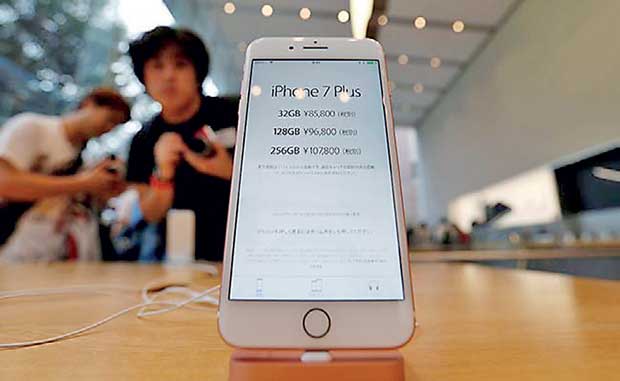 The Detroit News: Apple Inc. wants India to offer tax concessions on iPhones that the company plans to manufacture in the country, a person with knowledge of the matter said.
The company wrote to the industry ministry last month seeking lower import and manufacturing duties, the person said, asking not to be identified citing rules on speaking to the media. The concessions should continue even after the government rolls out its goods and services tax which is expected to subsume all existing tariffs, the person said.
The Cupertino, California-based manufacturer of iPads and iPhones, is keen to kick-start operations in the world's fastest growing phone market as growth slows in countries such as China. Apple trails rivals selling cheaper handsets in the US $ 2 trillion Indian economy and producing devices in the country could accelerate the roll out of its iconic retail stores to capture burgeoning demand in the world's second-most populated nation.
Apple's path toward a bigger slice of Indian sales hasn't been smooth. Its application to open stores was rejected as it fell foul of local rules that typically require at least 30 percent of components to be made locally before a foreign company can sell through their own outlets. Apple makes most of its products in China and doesn't currently meet that criteria.
Apple's spokesman in India, Mattu J.P. Singh, and a spokeswoman at India's Commerce and Industry Ministry didn't immediately respond to e-mails seeking comment.
Prime Minister Narendra Modi wants companies to make products in the country as part of his 'Make in India' policy, aimed at reaping the benefits that come from manufacturing facilities and jobs. His administration doesn't want technology companies to sell products and take advantage of its vast consumer base without making their own capital investments.
The company wants to start discussions with the tax department on future liability on its India earnings, the person said. It has also sought competitive advantages compared to other economies where they are already manufacturing.
While Foxconn Technology Group — Apple's main manufacturing partner — has expressed plans to assemble phones in the country for brands like China's Xiaomi Corp., most iPhones are put together in China. The Taiwanese company only began making its first smartphones in India in the middle of 2015.