---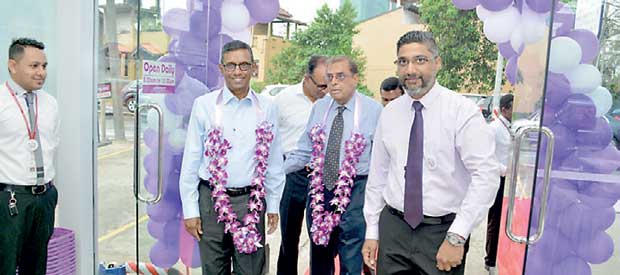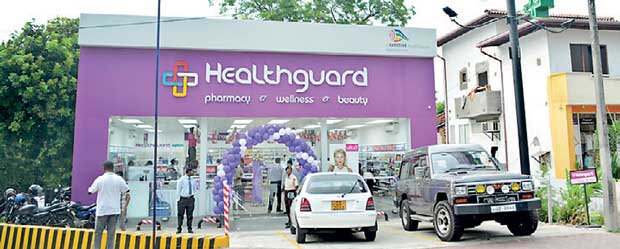 Further promoting the concept of 'Pharmacy Wellness and Beauty' in Sri Lanka, Healthguard opened its newest full-service store for the public in Thimbirigasyaya recently.
The newly-established outlet is the 23rd of the country's premier pharmaceutical retail chain.
Healthguard is a fully-owned subsidiary of Sunshine Healthcare Lanka (SHL), the healthcare arm of the diversified Sunshine Holdings conglomerate with interests in several key sectors of Sri Lankan business including agriculture, FMCG, renewable energy and consumer packaging.
The opening ceremony, which took place on the group's 50th anniversary, was graced by Sunshine Holdings PLC Founder G. Sathasivam, Sunshine Holdings PLC Group Chairman Munir Shaikh, Sunshine Holdings PLC Group Managing Director Vish Govindasamy, Sunshine Healthcare Lanka Managing Director Shyam Sathasivam along with other company officials and distinguished guests.
Speaking at the opening, Shyam Sathasivam said, "Since its inception in 2004, Healthguard has become a leading service brand in Sri Lanka's health sector. Our aim is to set a benchmark in healthcare retailing in the country while creating more and more one-stop shops for pharmaceuticals, wellness and personal needs. Our novel concept of promoting beauty and wellness has disrupted the business model of a traditional pharmacy.
Rather than narrowing ourselves to just pharmaceuticals, we are driven to serve our customers with different offerings, solutions and formats to enhance their beauty and wellness shopping experience. Each full service store offers a wide assortment of brands in cosmetics, perfumes, personal care, skin treatments, medical devices, mother and baby care products, supplements, etc. The new store format has been designed for convenience while offering consumers an enriched shopping experience.
Leading the market as Sri Lanka's most modern retail pharmacy chain, Healthguard's business model is focused on creating value, expanding choice and delivering superior service to customers. Building on the immense brand loyalty and goodwill generated by Healthguard's breakthrough business model, the company plans to rapidly expand its footprint across the Western Province, extending its customer touch points to a total of 35 stores within the next two years.