---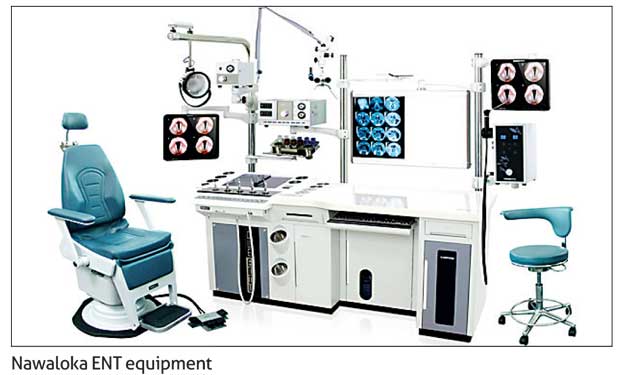 In a bid to provide prolific healthcare solutions for ear, nose and throat (ENT) related ailments, Nawaloka Hospitals PLC in a media release announced that it has taken further steps to revamp its ENT Unit, adding a range of services and high-tech medical equipment for seamless patient treatments.

With this initiative, coupled with a strategic face-lifting to its existing services, the new ENT Unit at Nawaloka Hospital will further empower ENT surgeons to precisely detect any ENT ailment of patients and treat them effectively with the help of advanced technology.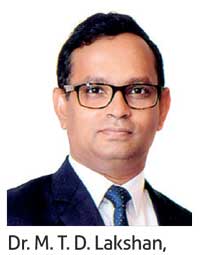 ENT Unit at Nawaloka will offer 24/7 emergency and casualty care for ENT conditions such as pains, bleedings, removal of fish bones, insects and foreign bodies, as well as perform elective and day case surgeries. A special focus will be given for services related to paediatric ENT consultation such as airway, breathing and voice problems, hearing implant surgeries including cochlear implants, middle ear implants and installation of bone anchored hearing aids, inherited and acquired head and neck problems, adenoid and tonsil conditions, nose and sinus conditions and other emergencies related to ear, nose and throat.

"ENT, also known as Otorhinolaryngology, involves delicate and careful inspection. The territory of ENT has grown over the last few decades to become an area that requires vibrant and diverse medical specialty. With the revamp of Nawaloka's ENT Unit, we will become the most sought-after ENT Unit in Sri Lanka with our team of veteran ENT medical professionals, comprehensive solutions for different ENT-related ailments which cater to paediatric and adult patients as well as our advanced technologies," said Nawaloka Hospitals Resident ENT Surgeon, Head and Neck Surgeon and Consultant ENT Dr. M. T. D. Lakshan

Clinical consultations and investigations of ear, nose and throat will be now offered through Nawaloka ENT Unit. In addition, the Audiology Unit of Nawaloka Hospital will offer the best audiology diagnostics and rehabilitation services, helping patients to identify hearing difficulties at a very early stage of a certain
hearing ailment.

"At Nawaloka, our patients are our number one priority so our aim is to improve patient well-being by delivering the most advanced, comprehensive care and services. By introducing a plethora of new services as well as revamping the existing services offered through our ENT Treatment Unit, we are taking another step to be the most compact ear, nose and throat treatment unit in the country. This also augments the quality of service we offer as a leading healthcare institution in Sri Lanka," said Nawaloka Hospitals Director Harshith Dharmadasa.

This year Nawaloka Hospitals successfully installed a modern ENT Treatment Unit in order to properly diagnose the source for a particular ENT related disease and administer the perfect treatment then and there. The new ENT Treatment Console consists of endoscopy, microscopy, powerful suction systems, ultraviolet sterilization, an ear irrigation module, instrument heating tray, instrument can, and an anti-fog device. Its powerful endoscopic system and operating microscope help ENT surgeons to diagnose and treat patients conveniently and effectively. The 14-inch LCD screen of the unit gives a live view for the patient when the surgeon performs an endoscopy. It helps a patient to understand the situation of his or her ENT related disease and discuss a treatment with
the surgeon.

"Thanks to the new unit, patients can now undergo a rigid nasal endoscopy or an examination under a microscope at a single point. It also provides the capability for ENT surgeons to perform minor ENT surgical operations so that patients don't have to go to an operating theatre to get them done"
Dr. Lakshan said.