---
Shanthini Kongahage
The golden opportunity we had was buried

We were with the Party to protect democracy

The Government isn't providing much information

We don't need a President who's just waving at people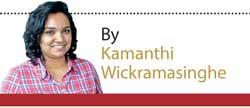 Kandy District United National Party (UNP) candidate Shanthini Kongahage believes that the UNP gave enough prominence to ex-UNP member Sajith Premadasa, but a golden opportunity was lost after he broke away from the Party. However, she's confident of being elected to Parliament at the upcoming Parliamentary Election.
Excerpts :
Q How is the response to your campaign this time?

The campaign is a bit tough because of the current situation. It's a different experience for all of us. The Election Commission has issued many restrictions including the display of contestants' numbers and their photos in posters, disturbing public property etc. But they haven't controlled the spending of finances. Many senior politicians spend a lot of money. People don't even ask where this money comes from. This is what people should understand. They should elect genuine and proper politicians to Parliament. When politicians spend money like this people send the wrong people to Parliament.

Q Internal party democracy within the UNP has been challenged. So how can you promise democracy in the country?

How can you say that there's no democracy within the Party? How did Sajith Premadasa become Deputy Leader? What has he contributed to the Party although he has been in politics for 30 years? We were with the Party during the JVP insurrection and the war because we wanted to protect democracy. You should also have a look at how he ran the Ministry of Housing and Buddhasasana. When I did a housing project in Deltota I was given only Rs. 500,000. A seven perch plot of land was given to estate workers with the help of the Indian Government.
Ranasinghe Premadasa's Gam Udawa project wasn't about constructing houses. He developed the entire area. So people only talk about one side of the story.

Q You accept that the UNP failed to produce the next generation of leaders. How can the Party sustain itself during the next 10-20 years?

This has been going on for a long time. We have seen how political leaders have given leadership to different parties. J. R Jayewardene had his son and grandson giving leadership at one point. But that was different. We have given all powers to Sajith Premadasa. That's how democratic this Party is. He was a presidential candidate, General Secretary in the youth front, Opposition Leader and likewise all those positions were given. After the Presidential Election he should have remained with the Party, but he didn't get together to contest the General Elections. People fight for all positions, but what has been their contributions to the Party?

Q People say this split within the Party would favour the ruling party to earn more votes. Your comments?

The golden opportunity we had was just buried. Sajith Premadasa should accept the blame for this split. He's not a democratic leader. The UNP is the Party that developed the country.

Q You have claimed that several ex-UNP supporters who crossed over to the SJB have abused the national list. Why do you say that?

I'm not happy with the selections for the national lists from all parties. Those who are selected to the national list should serve the country. We need educated people in Parliament and they should represent different districts.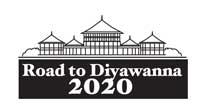 Q Kandy has become a hotbed of communal violence. But nothing tangible has happened so far to curb these events. Why?

Kandy is a historical place. But time to time we've seen civil unrest. There was a political hand behind the Digana incident. There was a house set on fire which was in front of my house. But before that we have seen Black July and similar events. There are around 90,000 widows in the country. So in my 30-year long political career I have wanted to raise a voice for them. When in school I associated with people from all ethnic backgrounds. The Parliament is the only place for lawmakers and they need to make it a peaceful country. I've raised my voice during Rizana Nafeek's case, when Susanthika was fighting for her case on sexual bribery and likewise. I hope I have done something for the country.

Q Is there space for women leaders to grow within the UNP?

If you look at its history the Party there have been opportunities for women always. Helena Jayewardene formed the Kantha Peramuna where J. R Jayewardene was its President. This was the place where most women like Wimala Kannangara, Amara Piyasili, Sunethra Ranasinghe were in the limelight. After 1977 women took ministerial positions. I have served in the Provincial Council for 15 years. I want to do more work for the people in the Kandy District. For example, it's only on Wednesday's that people can meet the Minister because it's declared a public day. This isn't fair because we are elected by the people to serve the country. Therefore I have introduced an app titled 'Sarana'. Through this they can reach me 24/7. People are fed up with approaching politicians because they have to go through the Secretary and in most instances they don't get appointments. So through this app they can place an appointment and have a direct dialogue with the politician. It offers many other services as well.

Q Today's politics is all about promises and people are fed up with it. Don't you think this culture must change?

Unlike in the past people are aware of whom they vote for. What I feel is that if they elect correct people to Parliament then they don't have to be in a position of being fed up with. They are fed up with because they have elected the wrong people to Parliament. I will give you some examples. The Colombo-Kandy highway is very important because Kandy is a tourist hotspot. The area in focus has commercial crops and they are sent to Colombo. People go to Nuwara Eliya via Kandy, so it has to be developed. But to date this need hasn't been fulfilled. Drinking water is a problem. People have elected politicians to serve them, but this isn't happening.

Q Are you satisfied with how the Government is controlling the COVID-19 pandemic?

The Government isn't providing much information. People should know what's happening. That's 'Right to Information'. They're putting the whole country in a bad situation. We saw how they distributed the Rs. 5000 allowance. There are people who still haven't received it. We have a President who's not talking. He has asked not to display contestant's numbers or names in posters. He's going to rallies and waving at people. We need a President who can tell us what's happening in the country, not a model. Parliament isn't convened, banks are pressuring people, electricity bills have shot up, but there's no proper explanation from the Government. But Mahinda Rajapaksa is a fighter and a common man's leader.

Q There's tough competition this time with many candidates contesting for 225 seats. Are you confident of your win?

Very confident because my hands are clean. The Election Commission (EC) is talking about asset declaration, but has it (EC) checked how many politicians have made their asset declarations public? They come on a simple motorbike, but leave politics as wealthy people. A politician is just another human being. The drug business has to stop. For that politicians need to take control. I urge the people not to vote for individuals who are involved in this mafia. People don't understand how to elect humble and genuine people to engage in politics.