---
UNP should maintain its unity first
Today,We can expect justice from judiciary ,police
yet to decide on support to any candidate at presidential poll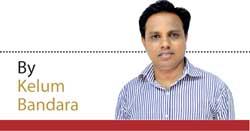 Industry and Commerce Minister Rishad Bathiudeen, who is in the centre of controversy over allegations linked to Easter Sunday's terrorist attack, speaks to Daily mirror
about charges against him, political dynamics and the plans of his party 'All Ceylon Makkal Congress(ACMC)'. Excerpts of the interview:
QAfter Easter Sunday attack, there seems to be communal polarization. It changed political dynamics. How will it shape future politics?

Sri Lankans are intelligent. We are an intelligent nation. As a nation, we don't keep harbouring anger against each other for long. Our Sri Lankan people don't dwell on anger and hatred.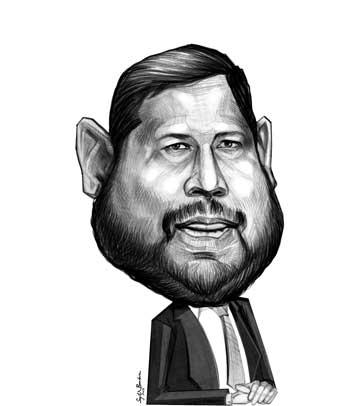 They are not revengeful. Some elements tried to sow discord among people. It did not succeed. Archbishop Cardinal Malcolm Ranjith played a role pre-empting such attempts. Likewise, President Maithripala Sirisena and Prime Minister Ranil Wickremesinghe acted in a fair manner. The police and the judiciary also did the same. They were not one-sided. Politically, some tried to capitalize on the situation for their advantage. They tried to blame the terrorist attack perpetrated by Zahran Hashim's group on the entire Muslim community for their political ends. They thought it would bring them electoral dividends. But, they did not succeed in my opinion.
Islam shuns terrorism and extremism. There is no need for the Sinhala society to get panicked over our unity. In the greater interests of people, we were united. We never act for bringing our country to disrepute. We will not act against Sri Lanka in the international arena

QHow would it shape political dynamics in the Muslim society in particular?

Islamophobia is a global issue. Sri Lankan Muslims also faced it because some groups made allegations against them over some incidents. These groups tried to use Easter Sunday attack to give some sort of legitimacy to their allegations. They tried to convince that what they foresaw proved to be accurate at the end. But, Sri Lankan Muslims have never aided and abetted terrorism. They have lived here for more than 1000 years. When Tamil youths took arms, Muslims never joined them. We are always against any move to partition this country. The Muslim society held the view that those involved in Easter Sunday attack should be given maximum punishment. Muslim society did not allow the remains of these terrorists to be buried in their cemeteries even. Islam does not condone terrorism. They pretend to be Muslims. But, they are not in the real sense. If anyone from the Islamic community intends to follow terrorism, we, the Muslim society, will not tolerate it. As a consequence of this incident, all the Muslim political leaders, got united under one banner casting aside our differences – that is to bring about reconciliation only. Some people tried to implicate me aiding and abetting in acts of terrorism. They tried to do the same for Azath Salley, M.L.M.A. Hizbullah etc. In this manner, they only wanted to create further confusion and violence in the country for their political ends. Actually, the present bond among the Muslim politicians is a unique phenomenon.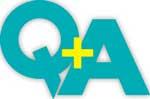 QThis unprecedented unity among the Muslim leaders sent a wrong signal to the Sinhala and Tamil communities. They perceived it as an attempt by the Muslim politicians to stand collectively to give patronage to those arrested in connection with terrorism. How would you carry forward this unity?

Islam shuns terrorism and extremism. There is no need for the Sinhala society to get panicked over our unity. In the greater interests of people, we were united. We never act for bringing our country to disrepute. We will not act against Sri Lanka in the international arena. We will not lobby the support of 54 Islamic countries in the world against Sri Lanka. We will not lobby against Sri Lanka in the UN system. There has to be one common law for all here. The law should not be applied selectively.
We are not asking for any separate administrative zone for Muslims. We ask for security of the country in general and people in particular. All the religious communities should be able to live in harmony

QBut, we notice that Sri Lankan Muslims have tried to alienate themselves from the fabric of the mainstream Sri Lankan society. They tried to carve out a separate identity for themselves. There were instances of defacing the Buddha statues and destroying Buddhist archaeological sites in the east. What went wrong with them?

That is what I am saying. Zahran had been on arrest warrant in the past. That is long before he masterminded the Easter Sunday attack. The police were on the lookout for him for months. He gave leadership to this terrorist group. He had given leadership to the gang that defaced the Buddha statues. The Muslim society does not approve what he did at all. All those involved in the attack has been arrested or killed. You have to distinguish between the Muslim society and this

terrorist group. We have to rehabilitate all those brainwashed of this terrorist ideology. It is like destroying cancerous cells through radiation. We, as Muslim political leaders, are ready to do it.

QRecently, Megapolis and Western Development Minister Patali Champika Ranawaka said that there are still thousands of Zahran's followers at large and said they are getting ready for another terrorist attack if asked by ISIS leaders. What is your view on this?

The Police, along with its Criminal Investigation Department (CID), informed the Parliamentary Select Committee (PSC) that all those who attended lectures or underwent training with Zahran had been identified and arrested. There is one person who is still at large. We do not know whether there are many others who had received weapons training. The Police did their best. This is a global problem. We have to identify those involved and rehabilitate them. We rehabilitated as many as 12,000 LTTE cadres. They were reintegrated into society. We have arrested most of those who participated in indoctrinating classes or armed training under Zahran. We need to de-radicalize Muslims.

QHow would the Islamic society cooperate with the de-radicalization process?

We are ready to cooperate with all those concerned. We are actually giving our support to the political authorities, religious leaders and civil society in this regard.

QYou said Zahran was absconding arrest for a long time. How did he manage to escape law in your view?

I have not heard about him until the bomb attack took place. We have not talked to each other or met. I realized that he had escaped arrest for several months. I learnt it later.

QBut, he has had contacts with the political leaders in Kattankudy. What do you say about it?

That was during the election times. The arrest warrant was issued much later. He had studied at a Madrasa. He had been expelled from it. Normally, a person should study for eight years at a Madrasa. But, he had been there for four years. After he was expelled, he formed National Thowheeth Jama'ath (NTJ). Initially, he did not advocate terrorism. After the arrest warrant, there was no way for him to escape law. So, he took to terrorism. When there was an arrest warrant, he had no way of living freely. So, he appeared to have embraced terrorism to execute lethal attacks. The ISIS took responsibility for the attack after a few days. Then only, we came to know about his involvement.

QYou talked about de-radicalization. As part of this, the government has proposed to amend the Muslim Marriage and Divorce Act. How far have you agreed in this regard?

We have held several rounds of talks. It is not linked to the Easter Sunday attack. When Milinda Moragoda was the Justice Minister, there was a committee appointed under Justice Saleem Marsoof. We have the committee report. There are two reports now. We have examined the two reports. We are planning to incorporate recommendations in both to one report now. It won't be a problem. We have agreed on the age limit for marriage and the requirement of placing the signatures of both bride and groom to the register of marriage.

QWhat about polygamy?

There is no talk about it.

QBut, the Act provides for it.

Doesn't it

At the moment, there is the question of underage marriages. Also, there is the question of girls being forced into marriage. We have not finalized the amendments. In fact, there is a demand from the Muslim woman rights organizations to amend the Act. So, we look at it seriously.

QAhead of the presidential elections, the UNP is planning to form an alliance on August 5. Is your party going to join it?

We discussed it internally. The High Command of our party will meet soon and decide. I cannot decide otherwise.
It is important to see whether any candidate is competent enough to ensure national security and , equal application of law

QYou are the party leader...

I am the leader. It is true. There is a request from the UNP to join the alliance. We will put forward that proposal to be considered by our party. Depending on the party's position, we will decide.

QThe Muslims abandoned the last government citing security issues following violence in Aluthgama at that time. But, the Muslims had to face more violence after this government took office. There was a series of incidents. What do you feel in terms of security for Muslims?

Despite the change of government, hate mongers against Muslims are still at large. They carry on their hate campaign. During the term of the previous government, no one was arrested. In regards to the Aluthgama incident, there were 60 odd complaints. No one was arrested and produced before court. Still, similar crimes take place despite the police presence. Police personnel are mere onlookers when the Muslim owns shops and shops were damaged by unruly elements. I don't deny the fact that Muslims endured more violence during the term of this government than then. But, what is good about this government is that perpetrators were arrested and produced before court. Some are still behind bars.

The police and the judiciary are primarily responsible for maintaining law and order. They are responsible for ensuring security, justice and fair play for all the communities. If it happens, anybody can live in this country without any fear. Then only, investors will look at this country. Violence against Muslims continues even today under the present government. Yet, legal action is taken.

As far as the case involving Dr. Shafi Shihabdeen is concerned, we received justice from court despite demonstrations and agitations by the groups led by MP Ven. Athuraliye Ratana Thera. It is a positive signal. Ours is a fortunate country. Another example where the court intervened when Mahinda Rajapaksa was appointed as Prime Minister last year. I know most people were supportive of that appointment. But, the court ruled otherwise. It means justice prevails in this country at the end of the day. There is judicial independence.

QDoes it mean to say that the present government is better than the previous one in the overall sense?

I don't say it was the previous government that had done all that as it was a formidable regime that was formed in the aftermath of the war victory. It could have controlled hate-mongering groups easily. It was careless. I don't say they did it deliberately.
I have not heard about him(Zahran) until the bomb attack took place. We have not talked to each other or met. I realized that he had escaped arrest for several months. I learnt it later

QWhen your party decides to extend support to any presidential candidate, what are your conditions?

We are not asking for any separate administrative zone for Muslims. We ask for security of the country in general and people in particular. All the religious communities should be able to live in harmony. We look at a leader who is even handed to all the communities. The law and order should be maintained. It should be applied equally. Also, we look at his ability to get international cooperation.

QThere are two names; Gotabaya Rajapaksa from one side and Sajith Premadasa from the other side floated as possible candidates. How do you look at their merits and demerits?

We will comment on it when the elections are declared.

QHowever, the UNP is riddled with infighting now. The formation of the new alliance is held back as a result. What would you do as a party?

If the UNP maintains unity and emerge stronger, we can decide whom to support. We cannot announce our decision when the UNP is riddled with internal squabbles. The UNP has to maintain its unity first.

QThe relatives of some suicide bombers who carried out the terrorist links are supporters of your party. Therefore, people cast doubts about your alleged involvement in fostering radical elements. How do you allay such concerns?

I was linked to various incidents. There were allegations about me having ill-gotten wealth. There is suspicion created about me. I resigned from office. I gave a chance for people to complain to the police against me. The police conducted investigations. I have been absolved of any wrongdoing.