---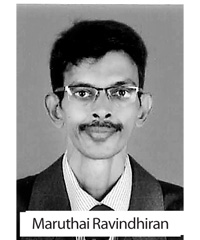 The staff of Healthy Life Clinic representing front office, nursing staff, marketing & administration were trained recently on effective communication skills, customer care, positive thinking, time management, team work, motivation and spoken English.

Healthy Life Clinic was founded in 2005, by Dr.Kayathri Periyasamy, Clinic Head, Consultant Physician and Diabetologist. Healthy Life Clinic is a well thought out primary care set up introduced in Sri Lanka, focusing on primarily diabetes and the treatment of children and adults preventive care with its high ranking services and international standards.

The training sessions were conducted by Maruthai Ravindhiran whose training career experience spans over 25 years.He is the Visiting Consultant – Training & Development at Healthy Life Clinic & Sponge Pastry Shop, and Senior Advisor/Senior Lecturer at SPHRS.

Further he is the former Chairman/Editor-in-Chief of St. Joseph's College, Colombo 10,Old Boys' Union, Newsletter Committee and Visiting Training Consultant of Novartis Pharma Sector.
Previously he had trained the medical representatives of A. Baur& Co. Ltd, Merck Sharp &Dohme/ Mansel ( Ceylon) Ltd, IPCA/ EmarPharma& Darley Butler Health Care & Ciba Vision.
Those who wish to contact the trainer may reach him via [email protected]