---
Celebrating its 4th year anniversary on the 6th of April, Ashraff Associates has rapidly evolved from its former status as a newcomer to the industry to being regarded as a force to be reckoned with.
The highlights of the past year have helped support that claim. From developing communication solutions for a plethora of reputed local brands, namely Unicom Teas, Jetwing Hotels, Tokyo Cement Group, Fairway Holdings and Maitland & Knox; to also serving global clientele such as Sysprove Consulting and partnering with UNDP on the 'Paths to Ponder' video report (featuring the organization's activity in Sri Lanka for 2014/2015), Ashraff Associates has delivered creative solutions that have raised the benchmark for advertising in the industry.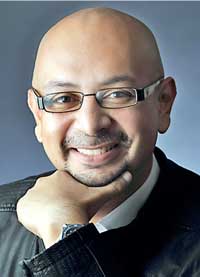 Founder and Executive Creative Director, Aman Ashraff reflected on the past year's growth, "It's most humbling. Our mantra has always been 'Do the work and the awards will come'. And by that we mean, if we genuinely are able to utilize our creative powers to provide strategic solutions for our brands and elevate their equity in the market, then by doing so, we've done our job. If, our solutions are creative enough, we may be awarded and that's a bonus. However, building the brand comes first."
He added, "We have always championed the rights of the advertising industry. We were the first to enforce the 'Pitch Fee' clause back in 2013. I'm pleased to announce that in addition, we've also implemented the use of Non-Disclosure Agreements (as an optional measure) to further safeguard our intellectual property; hopefully setting a precedent for others to follow. What is most rewarding is that many of our clients have consented to adhere to this modus operandi willingly and that is by far the best example of professional courtesy being awarded to us as professionals for our services."

Ashraff was appointed to the Board of the Four A's (Accredited Advertising Agencies Association) in 2015. He spoke of how the appointment reflected on the agency, "It's a privilege to be recognized by our peers in the industry in such a way. What's more, we (the agency) now have more than a voice; we are given the opportunity to play a pivotal role in how the industry is governed and led in Sri Lanka. Such an honour (in my humble opinion) is a reflection of the work and the ethic which we practice."
As they enter a new year, Ashraff and his team can look to the future with confidence. With more strings to their bow and strong partnerships with the best in the business, Ashraff Associates is set to make this year in business, its strongest ever.