---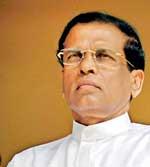 We must live Buddha's teachings to build peaceful society
President Maithripala Sirisena said in his Vesak message that people must recollect the teachings of the Buddha to build a society with boundless peace by shunning all attempts to destroy each other for greed for power.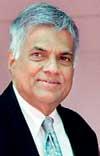 The Buddha taught us the path to Nibbana
Let us abstain from lust, hate and violence, and practice the four foundations of mindfulness. This will open the way for reconciliation, peace and unity in our land.
May all forces of darkness be defeated this Vesak

In his Vesak Day message, Opposition Leader Mahinda Rajapaksa said yesterday, "may all forces of darkness, ignorance, bigotry and hatred towards others be defeated in this Vesak".