---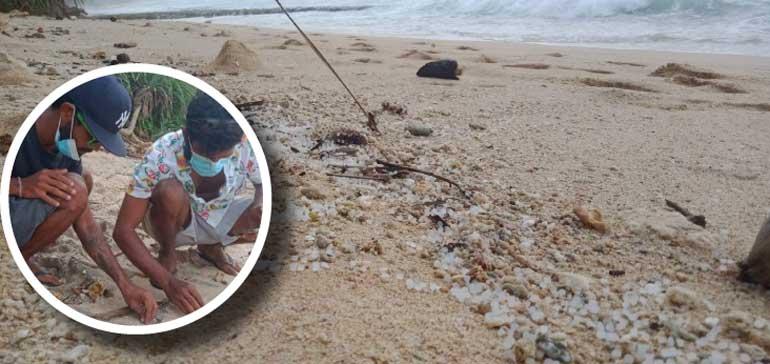 A police team that visited the scene, collected samples for examination
By Krishan Jeewaka - Matara
Waste materials from the wreckage of the ill fated X- Press Pearl ship had been washed ashore in Polhena, Matara yesterday morning.
A police team under OIC Matara Division Police Environmental Unit Chinthaka Dahanayake that visited the scene on the instructions of SSP Chandana Herath collected samples for examination.

Similar waste materials had been lashed ashore in Weligama that received the attention of the Central Enviromental Authority and the NARA about a couple of days ago.

A senior official in Matara police headquarters said they were monitoring the situation.

*** Similar waste materials had been lashed ashore in Weligama