---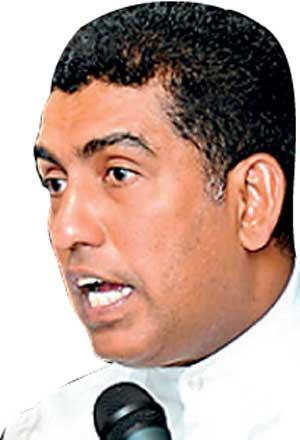 By Ajith Siriwardana and Yohan Perera
The Government would leave no room for any Mayor to carry out the duty of the Police, Chief Government Whip Minister Johnston Fernando said yesterday.
He told Parliament that people were well aware of how the Police and the Judiciary operated in the north when the LTTE was operative.

Responding to comments made by Opposition MPs over the arrest of Jaffna Mayor, the Minister said the law should be implemented against him. Tamil National People's Front MP Gajendra Kumar Ponnambalam said it was preposterous for the Government to arrest Jaffna Mayor accusing him of attempting to revive the LTTE. "I am not a fan of the Jaffna Mayor. It is an attempt by the Government to portray him as trying to resurrect the police force of the LTTE. It is preposterous. Under various Municipal Councils in various parts of the country including the Colombo Municipal Council, there are various sections created for various purposes such as to issue parking tickets," he said. The MP alleged that this was political victimisation, adding that the Government was militarising the country on the one hand while creating racism on the other hand.