---
Several twitter users also questioned the government as to why they had issued false assurances last week
The number of patients were clearly rising in the Western Province
people ask why govt. lied despite repeated assurances otherwise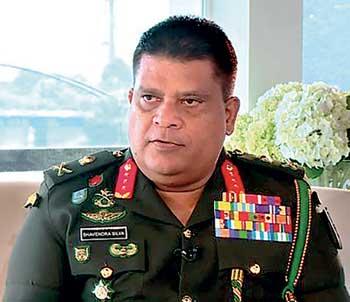 By JAMILA HUSAIN
Army Chief and Head of the National Operation Centre for Prevention of COVID 19 Outbreak (NOCPCO), Lt. General Shavendra Silva yesterday said that due to COVID-19 infections rising in the Western Province, especially in Colombo, the government had decided to extend the quarantine curfew for a further one week, going back on an earlier decision of lifting the curfew this morning.
Despite repeated assurances that curfew in several areas of the Western Province would be lifted today, Silva, in a surprising announcement yesterday said curfew had been extended to November 9, 5 am, and explained that this was because of a rise in infections.
"The number of patients we got from the Western province and other areas is high which is why the government has decided to extend the curfew," Silva said in a special announcement.

"This has been enforced to prevent a spread to other areas as well as to ensure this does not spread within the Western Province as well," Silva said.

The government's sudden decision to extend the curfew for a further week came under criticism on social media yesterday with the public questioning as to how they would purchase food and other essential items. Several twitter users also questioned the government as to why they had issued false assurances last week, when the number of patients were clearly rising in the Western Province.

Silva said the government would resume the home delivery system from today throughout the province and all essential items and food rations would be transported to doorsteps. He urged people not to leave their homes and not to cross districts.

"We request other citizens living in other parts of Sri Lanka to refrain from crossing the borders or going into any other districts. Try to remain in your own district unless it is very essential," he said. Companies, both private and state, were also told to strictly follow the health guidelines and follow the work from home rule.
Authorities have also requested those under quarantine including the first contacts and the second contacts to strictly remain at home without moving around to prevent a further spread of COVID-19 in Sri Lanka.
Curfew has been enforced to prevent a spread to other areas as well as to ensure this does not spread within the Western Province
Companies, both private and state, were also told to strictly follow the health guidelines and follow the work from home rule