---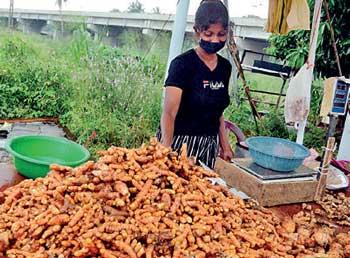 By Kelum Bandara
A crop of turmeric sufficient enough for local requirement will be harvested soon, Agriculture Minister Mahindananda Aluthgamage said.
The Minister told Daily Mirror that farmers had cultivated turmeric sufficiently following the import ban. He said the harvest would be enough for the local requirement.

The Government banned the import of turmeric in a move to boost local agriculture. Sri Lanka spends more than US $ 7 million for turmeric imports annually. After the ban, there was a shortage in the local market resulting in an uptick in retail prices. Also, there were smuggling activities involving turmeric widely used.

Earlier, Sri Lanka used to produce about 2,000 tonnes of processed or dehydrated turmeric a year. According to the importers, they used to import 800,000 tonnes of turmeric annually. India is the import market for this spice widely used in everyday cooking in Sri Lanka.