---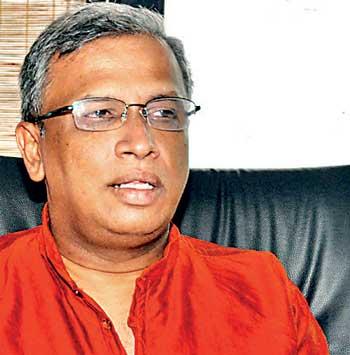 By Kelum Bandara

Amidst attempts by prospective presidential candidates to woo it, the Tamil National Alliance (TNA) said yesterday that its prime concern was 'the settlement of the Tamil national question' through meaningful power sharing when extending support to any individual or party at the upcoming presidential election.
Will support any presidential candidate
TNA spokesman Jaffna District MP M. A. Sumanthiran told Daily Mirror that a solution to the 'national question' should not be delayed any further. Already, he said there were numerous documents agreed upon, and a solution should be found based on any of them.

The Tamil legislator outlined such constitutional proposals including the report submitted by the All Party Representative Committee (APRC) headed by former MP Tissa Vitharana during the term of former President Mahinda Rajapaksa.

Asked about his informal meeting with Minister Sajith Premadasa who is aspiring to the UNP presidential candidate, Mr. Sumanthiran said the TNA would talk to any candidate.
"We will decide on our support only after nominations are received for the elections. We are open for talks with any candidate," he said.

The TNA support was crucial for the election of President Maithripala Sirisena at the presidential elections in 2015. Asked about other demands such as the release of military-held land and the release of those detained under the Prevention of Terrorism Act (PTA), he said such demands also remain but the settlement of the national question was the prime concern.
We will decide on our support only after nominations are received for the elections. We are open for talks with any candidate