---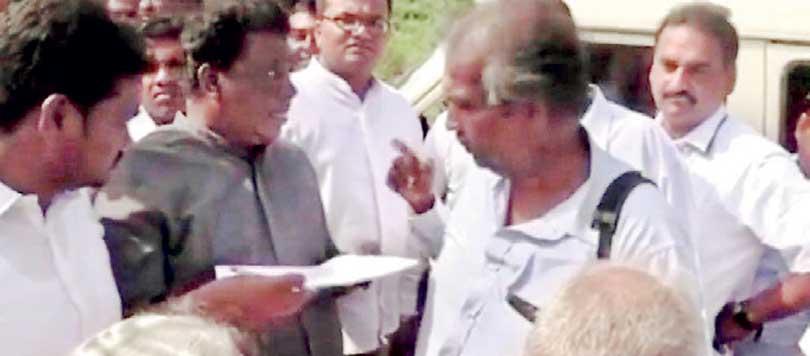 By Romesh Madhushanka
A protest was organized by a group led by former Northern Provincial Councillor M. K. Sivajilingam yesterday over a survey conducted to extend the Mandaithivu Navy Camp in Jaffna.
Several survey officials arrived at the naval camp premises last morning to carry out the survey following a government decision.

The protesters told the officials that they were against the decision and their people would not accept the extension of the camp.

Due to the protest, the survey officials had to leave without conducting the survey.