---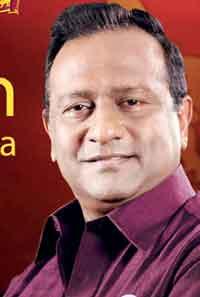 By Yohan Perera and Ajith Siriwardana
Those MPs who commemorate terrorists should be expelled from Parliament after calling for explanation, State Minister Sarath Weerasekera said yesterday.
Speaking during the committee stage debate in Parliament, State Minister Weerasekera said those commemorating the terrorists who stood for the division of the country were accepting the division.
"LTTE terrorists stood for division of this country. Therefore if anyone commemorates a terrorist who stood for division, is an act of accepting division of the country. In such a situation, explanation should be called from those MPs who had commemorated the terrorists. No MP can accept division as per the oath they take while swearing in as a Member of Parliament. they should be expelled from the House if they are found guilty," the State Minister said.

He said those Tamil MPs who shout about voicing the plight of Tamil people today were silent when the Sri Lankan security forces were engaged in a mission to get 295,000 innocent Tamils who were kept as a human shield during the last stages of the war. " Sri Lankan security forces went down in the history in 2009 when they released the largest number hostages held by a terror group," he said.
Tamil MPs were silent when the security forces were engaged in a mission to get 295,000 innocent Tamils released