---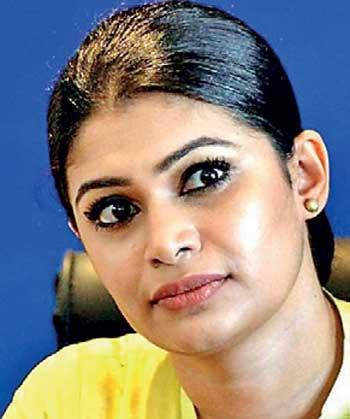 New Democratic Front ( NDF) Presidential candidate Sajith Premadasa will be hailed by all Sri Lankan women as he has been bold enough to talk about a health issue which women in Sri Lanka are facing, UNP MP Hirunika Premachandra said yesterday.
Ms Premachandra told a press conference that Mr Premadasa is being ridiculed even by women despite him speaking of a real issue. The MP was referring to the pledge that has been made by NDF candidate that he will provide sanitary napkins free of charge if elected to office. "He had talked of an issue and it should be taken seriously," she said.
"One wonders whether those who ridicule Mr Premadasa for being concerned about women to consider assaulting their wives after consuming liquor, a sign of macho men. It is also ironical that women also take the issue for a joke," she added.

Also, Ms Premachandra question as to whether men harassing a girl who had attained age during the celebration is just an act while talking about sanitary napkins are bad. 'We often see men under the influence of liquor going and harassing girls who had attained age during the celebrations. They go and touch the girl, take photographs and harass the girls. Can one accept such acts and consider talking about giving sanitary napkins is considered as a crime.