---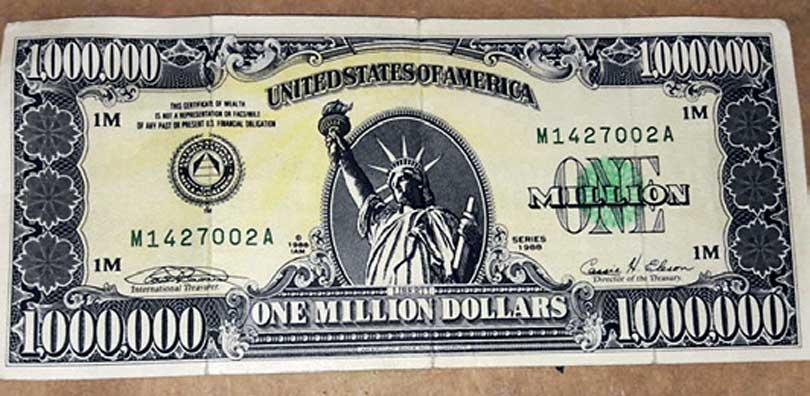 By Amadoru Amarajeeva

The officers of the Special Task Force in Trincomalee Camp have arrested a person with a note bearing face value of US $ 1 million on Saturday.
Suspect has been handed over to Thambalagamuwa Police station
Such currency notes are not in circulation. The suspect had tried to convince a person who was keen in purchasing 1 million note with a coin which gives authenticity to validate the US currency note has also been taken into custody with suspect.

The suspect has been handed over to Thambalagamuwa Police station. He has been arrested when he was trying to sell the note for Rs.One million fraudulently to a person at the Mollipothana Railway crossing in Thambalagamuwa.

This raid was carried out by a team of police officers under the directions of Police Special Task Force commanding officer SP Rylwan and 2nd camp commanding officer IP Roshan Indika. This dollar note is issued in USA on certain special occasions for transactions and the certificate with the authority, a card with the value of the note and a serial number are also issued. The suspect has been taken into custody while trying to encash it. Thambalagamuwa police are conducting further investigations.