---
There were more than 120,000 recordings in CDs and hard-drives which were taken away by the police; these are the CDs which are being used today excluding the ones which the government is trying to hide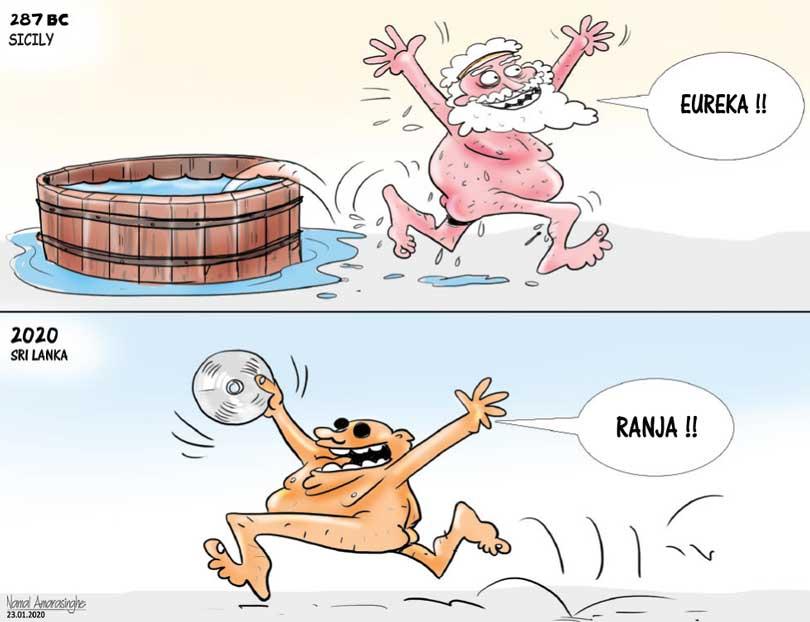 By Yohan Perera and Ajith Siriwardana
It transpired in Parliament yesterday that MP Ranjan Ramanayake had not tabled any CD on Tuesday though he claimed he did so. Mr. Ramanayake himself accepted this fact when government MP Kanchana Wijesekera raised a question in this regard in Parliament yesterday. Mr. Wijesekera requested that all CDs tabled by Ranjan should be given to MPs so that they can clarify the allegations made by the latter
"I have tabled every proof when I talked about the bond scam during the last regime. We did not stop at making allegations. Therefore we would like to know whether Mr. Ramanayake has tabled any CDs to support his allegations" Mr. Wijesekera said.

He said CDs should be released to media as well, so that people will get to know the truth.

Mr. Ramanayake in his response assured that he would get his Secretary to do so by evening yesterday. The CDs are secured in a certain bank locker and I will get copies of those and send them to Parliament through my Secretary within the course of the day" he said.

"There were more than 120,000 CDs and hard drives which were taken away by the police on the day I was arrested. These are the CDs which are being used today. I could not get copies of all CDs including the ones which the government is trying to hide, as I was in remand custody during the past few days. However, I will get my secretary to handover copies of CDs within the course of the day" he said.

"Everything could be disclosed if I am granted bail for two days" he added.