---
By Sandun A. Jayasekera
The National Audit Commission (NAC), which was established to minimise corruption in the State sector, is not functioning well owing to the absence of the expected political and bureaucratic support, Auditor General (AG) Gamini Wijesinghe said.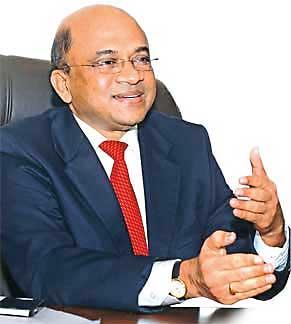 He told Daily Mirror that the Cabinet failed to approve the Service Minute and Public Service Commission (PSC) the salary structure necessary to fully activate NAC.
"The NAC Act is meant to make the Auditor General's Department and its officials fully independent. To do so, the Service Minute and salary structure of employees are vital. The Service Minute must be approved by the Cabinet and then in Parliament. Also, PSC has failed to come up with the salary structure of NAC. As a result, it does not function properly. Therefore, the rot will continue in the State sector with corruption and waste taking place; monitored and unchecked. There will be proper checks and balances in the use of State funds as long as NAC is fully functioning," he said.

He said nearly 100 recruits to the Sri Lanka State Audit Service of NAC left for greener pastures in the private sector and overseas.

"A four-member committee has also been appointed to look into the pros and cons of the full activation of NAC and the AG's Department is keenly awaiting recommendations of this committee," he said.