---
The Information Department will start releasing official election results live on YouTube at 6.00 pm on Saturday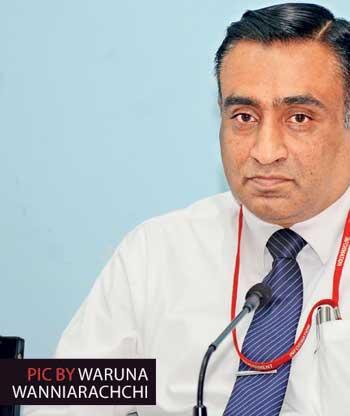 By Sandun A Jayasekera
Photographers and videographers of print and electronic media covering state and private media institutions will not be permitted to take pictures when top political leaders come to polling stations to vote tomorrow, Information Director General Nalaka Kaluwewa said.
Mr. Kaluwewa added that pictures of President Maithripala Sirisena, Prime Minister Ranil Wickremesinghe, former Presidents Chandrika Kumaratunga and Mahinda Rajapaksa and Speaker Karu Jayasuriya will be taken when they vote at their respective polling stations by the official photographers of the Information Department and issued immediately to all private and state media institutions and social media platforms.

"The Information Department will act as the main authoritative arm to disseminate official results of the Presidential Election 2019. All arrangements have been made by the department by now to circulate election results as and when they receive by the special election desk of the department set up at the Elections Commission from all 25 districts after results are officially approved by the Chief Returning Officers of the respective districts," Mr. Kaluwewa told journalists.

Print media institutions will get election results via e-mail or in a PDF format.

The Information Department will start releasing official election results live on You Tube at 6.00 pm on Saturday.

Access to You Tube is possible by subscribing to 'Department of Government Information' "News.lk'. Facebook – access 'Department of Government Information' "News.lk" and click 'like'.

Pic by Waruna Wanniarachchi