---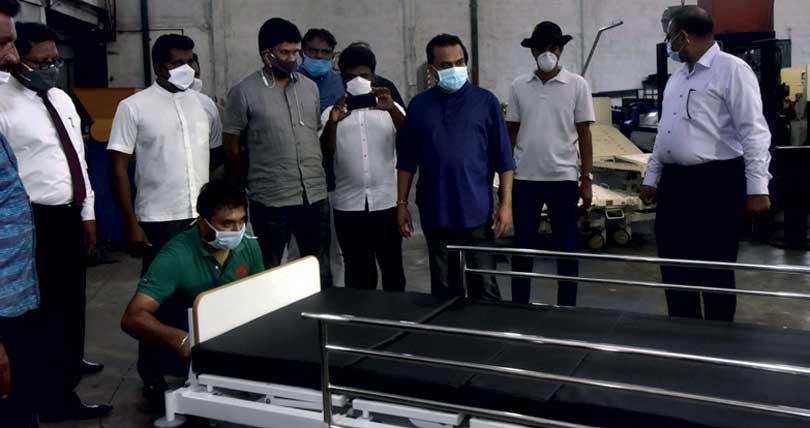 plans are underway to develop ICU beds in the future
A local company has started manufacturing emergency beds for the use of COVID-19 patients, a statement from the Ministry of Industries said.
Minister Wimal Weerawansa who made an observation tour of the area said the country should be geared to manufacture its requirements as a measure to face the present crisis triggered by coronavirus.

"Coronavirus has taught a lesson to the entire world. The ideological theories imposed on us by Europe are proven wrong. We will benefit only from what is locally manufactured. We should be ready to strengthen our manufacturing base once we get over this crisis," he said.

Rex Industries in Negombo has taken measures to make emergency beds. The company has received orders. The company is also planning to develop auto-operated ICU beds in the future.