---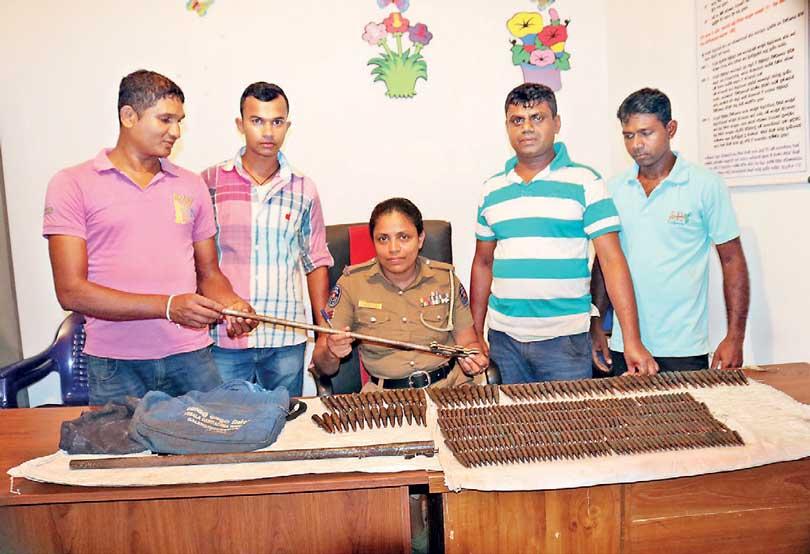 By Nishantha Kumara and Prasanna Pathmasiri
A large stock of CBC type Anti Aircraft missiles, live Bullets and two barrels used for firing them had been found by the Rideemaliyadda Police inside the house of a soldier on Tuesday evening. The Police had taken the missiles and other bullets into custody along with the suspect soldier.
The stock of ammunition found in the house of the 35 year old soldier who had come on vacation includes,73 live bullets of CBC type used to attack aircraft from the ground, 346 live bullets used in heavy weapons, two iron barrels used for firing them and several other items.

The Anti Aircraft Missiles found are all of foreign make of the type CBC which is 50-95 Millimeters. The barrels of 12 Bore guns are either made locally or abroad. These items were found packed in several bags. Police had found these ammunition in a room of the two roomed house belonging to the soldier.

Up to the time of writing no information about the reason for storing the ammunition had been uncovered.

On information received by Rideemaliyadda STF PC D.M.N.R. Dissanayake a Police party had raided the house of the soldier and taken the ammunition into custody along with the suspect, who was produced in courts yesterday. The suspect was remanded until March 13.

Further investigations under the direction of the OIC of the Rideemaliyadda Police, Roshan S. Bandusena are continuing.