---
In my complaint, I said I suspect three individuals over this Facebook post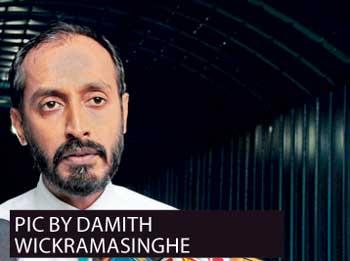 By Lahiru Pothmulla
Megapolis and Western Development Ministry Media Secretary Dhanushka Ramanayake yesterday denied allegations that he was behind the suspension of the Facebook page of popular singer Iraj Weeraratne.
"The FB post said I have instructed the Telecommunications Regulatory Commission (TRC) to suspend Iraj's Facebook page. In my complaint, I said I suspect three individuals over this Facebook post. I suspect two persons attached to the Presidential Secretariat being behind this malicious post as they are in the forefront of sharing this post. When I went into their accounts, it said that they are employed at the Presidential Secretariat. One suspect is a 19-year-old from Katana who indirectly manages the Facebook page of a powerful minister. This suspect was also allegedly involved in forging a document during the 52-day government," Danushka said.

He said he was asked to give a statement to the CID on Wednesday based on the complaint.

Earlier, Iraj said he believed the government was behind the suspension of his Facebook page but that he was uncertain as to whether the government or the President's Office was behind the move.

When asked about Iraj's allegations, Danushka said he was unaware about Iraj's remarks.

"I complained about the two employees of the Presidential Secretariat based on my own suspicions. Though Iraj is not known to me, I conveyed the message that I'm not involved in getting his page suspended, through mutual friends," he said.
One suspect is a 19-year-old from Katana who indirectly manages the Facebook page of a powerful minister. This suspect was also allegedly involved in forging a document during the 52-day government