---
Toll charges for buses plying on Expressways have been reduced under the provisions of 'The National Thoroughfares Act'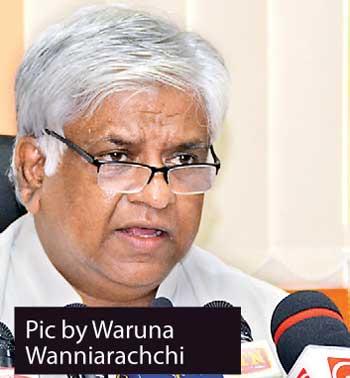 By Sandun A. Jayasekera
The expressway toll charged from private and SLTB buses will be reduced by Rs. 400 to Rs.500, effective from midnight yesterday and bus fares will subsequently be cut by Rs. 10 and 20, Transport and Civil Aviation Minister Arjuna Ranatunga said.
Minister Ranatunga told media yesterday that Highways and Road Development Minister Kabir Hashim in an extraordinary gazette notification issued last Friday, reduced toll charges for buses plying on Expressways under the provisions of the 'The National Thoroughfares Act'.

"We made a request to private bus operators who operate buses on Expressways to pass the benefit of the toll reduction on their buses to passengers and they have agreed to reduce bus fares on expressways by Rs. 10 and Rs. 20," Minister Ranatunga added. Accordingly, the toll charged on a bus running to Galle from Makumbura on the Southern Expressway will be reduced to Rs. 700 from Rs. 1,200. The revised toll from Negombo to Kataragama will be Rs. 1,000 from Rs. 1,750. After the bus fare revision, the old bus fare of Rs. 570 to travel to Matara from Kaduwela will come down by Rs. 20 to Rs. 550 and from Colombo to Kataragama, it will be Rs. 990 from Rs. 1,000.

Minister Ranatunga said the Sri Lanka Railways and SLTB had put in place a special arrangement to provide transport facilities to election officials.
"The Sri Lanka Railways and the SLTB are the official transport suppliers for public officers who are on election duty.
We have made arrangements to provide additional buses and trains if and when necessary for election duty," Minister Ranatunga said.