---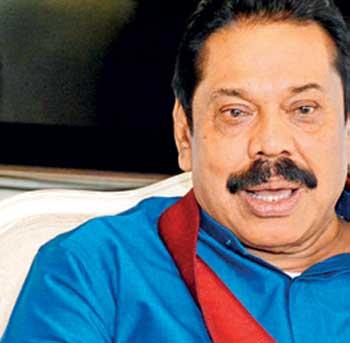 By Ajith Siriwardana and Yohan Perera
Prime Minister Mahinda Rajapaksa yesterday said that all those responsible for the heinous Easter Sunday attacks on April 21 will be brought to justice.
Making a special statement in Parliament, he said that legal documents with regard to the investigations into the attack had already been referred to the Attorney General based on the report and other documents prepared on the information revealed by the PCoI on Easter Sunday attacks.

"Though we do not wish to intervene in the judicial process, I wish to state that as a government we are ready to provide any assistance required for the success of this process of judiciary," the Prime Minister said.

He said that the government had taken all possible measures to prevent such an unfortunate situation from recurring.

He also said the President had also facilitated the CID and the Terrorism Investigation Division in addition to the Commission for the purpose of carrying out investigations independently.
"We are confident that at the end of the investigation, the respective departments will take legal action in the future," he said.

"It is the innocent public who have to pay for the criminal negligence and evasion by the previous government by mixing up their own political agendas with national security. Parties responsible for the attack are socializing various lies, influencing investigations and diverting social attention even to date. We feel sorry for such groups.