---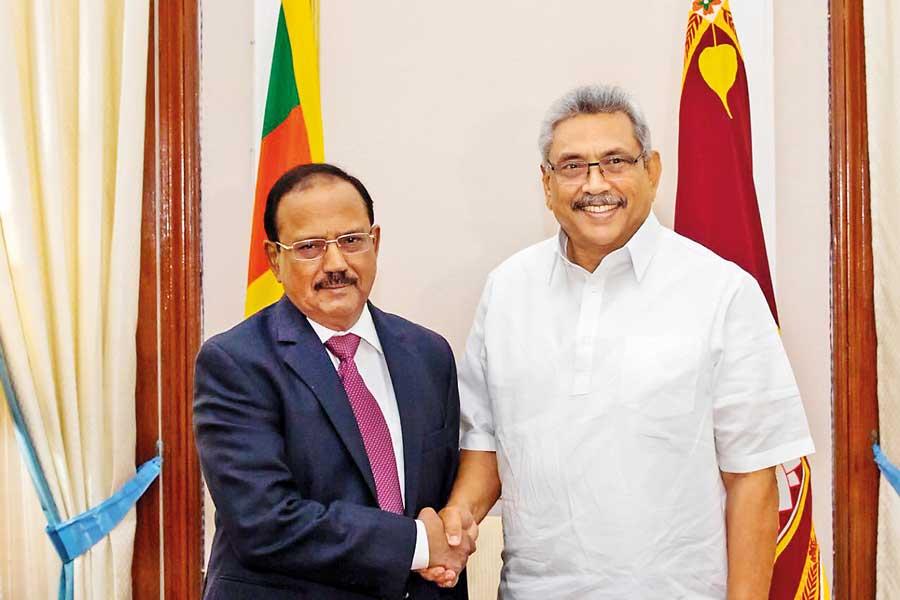 By Kelum Bandara
India's National Security Advisor Ajit Doval held talks with President Gotabaya Rajapaksa on Saturday to follow up on what was agreed upon between the two sides during the President's visit to India upon election to office, a minister said yesterday.
During the visit, the Indian government pledged US$ 50 million assistance to purchase equipment as part of bilateral cooperation on counter terrorism.

Foreign Relations Minister Dinesh Gunawardane told Daily Mirror that Mr.Doval was in the country to discuss follow- up action.

Asked about economic cooperation agreed upon during the same visit, he said Prime Minister Mahinda Rajapaksa would be in India on an official visit early next month. He said such cooperation based on the US $ 450 million Line of Credit would be discussed then.