---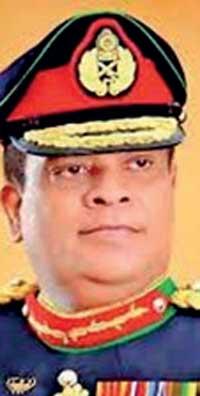 By Sandun A Jayasekera
Countrywide curfew will be re-imposed from 8 pm today to 5 am on Monday (11) including the high-risk districts of Colombo, Kalutara, Gampaha and Puttalam where curfew will continue indefinitely.
Clarifying certain confusions on the use of the National Identity Card (NIC) in Colombo, Gampaha, Kalutara and Puttalam where curfew remains in force indefinitely, acting Chief of Defence Staff and Army Commander Lt. General Shavendra Silva said people may leave their homes from Monday to Friday under the numbers system announced earlier based on the last digit of their identity cards but only to purchase essential items and medicine from stores and pharmacies located within walking distance.

However, work in state as well as the private sector will begin in the five high risk areas on Monday morning at 10 am with only the minimum required persons reporting to offices and places of business, the Presidential Media Division (PMD) announced.

"While curfew is still in force, civilian life in the districts of Colombo, Gampaha, Kalutara and Puttalam will resume from Monday, May 11," the PMD said.

Sri Lanka is celebrating Vesak, a Buddhist holiday this week. The holiday is usually marked by colourfully illuminated lanterns and pandals which draw large crowds in the evenings.

In the Western Province and Puttalam District known as red zone where curfew is in force people going out for purchasing essential goods and other requirements should do so based on the last digit of their identity card. The requirement does not apply to persons reporting for work.

Meanwhile, DIG, Ajith Rohana said Heads of all organisations must have their work plan ready by Friday (8) based on the requirements with strict adherence to the prescribed health guidelines.

Buses belonging to Sri Lanka Transport Board and railway carriages can only transport employees of both public and private sectors who are reporting for work. People are allowed to leave their homes only to purchase essential items such as food and medicines.

A total of 208 individuals, including students were flown to Sri Lanka yesterday morning from London in the UK and were taken to the tri service -managed Quarantine Centres (QCs) for quarantine process. Similarly, one more group, inclusive of state officials and students were to be flown home yesterday by a Sri Lankan flight from London and they too would be directed to tri service-run QCs for quarantine process.
Work in state as well as the private sector will begin in the five high risk areas on Monday morning (May 11) at 10 am