---
April 06
Establishment of a digital store for the National Achieves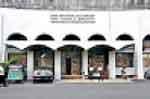 The National Achieves is fortified with legitimate reserves of all the publications including newspapers published in Sri Lanka from the 19th century as well as invaluable achieved documents created in the Dutch and British colonial reigns since 1640 AD.

This collection is swelling day by day due to the enormous heap of documents added including the digital publications and documentaries, broadcasting and telecasting, websites and electronic mails.
Opening / inauguration of Special Economic Centres in Batticaloa, Vavuniya and Jaffna.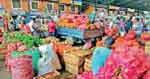 The Special Economic Centres programme has been inaugurated to ensure direct marketing of the agricultural products of the farmers as well as to implement the price mechanism more efficiently through competition while 15 such economic centres are being implemented island wide by now.

Accordingly, construction process of the Batticaloa and Vavuniya special economic zones have been completed and the construction work of the phase one of the Special Economic Centres in Jaffna has been completed by now.
Awarding Contracts for Supply of Food items to the Department of Prisons for the year 2021-2022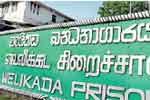 National competitive bids have been called for the supply of food items to the Department of Prison.

Accordingly, the Cabinet of Ministers approved the proposal presented by Hon. Minister of Justice to provide food items to the Department of Prison from 16.04.2021 to 15.04.2022 in accordance with the recommendation of the Cabinet appointed Procurement Committee.