---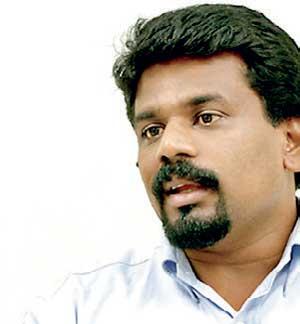 By Ajith Siriwardana
The Government was using VIP lists instead of priority lists when administering the COVID-19 vaccine, JVP leader Anura Kumara Dissanayake charged yesterday.
He told a news conference that the World Health Organisation (WHO) stated that when a country receives a small number of vaccines, they should be used to minimise the number of deaths. He said the National Vaccine Deployment Plan in our country was formulated to minimise the deaths caused by COVID-19 and added that the government has failed to follow the priority list as finalised by the health authorities.

"The health services employees, security forces and police were on top of the priority list. People over 60 and people with chronic diseases were next in the list. We should have used the first consignment of 500,000 doses of vaccines according to this priority list. But, the vaccination drive is done according to a VIP list. Parliamentarians got vaccinated before all. When the public are in queues for hours, people with political allegiance come in through the back-door and get the vaccines," he alleged.