---
Johnson will not take office formally until this afternoon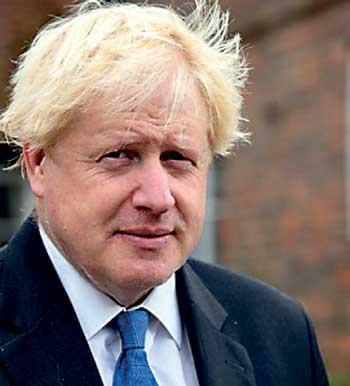 Boris Johnson will become Britain's next prime minister after being elected leader of the Conservative party, defeating Jeremy Hunt in the party's leadership contest, the Guardian reported.
The former Mayor of London, who has long cherished an ambition to lead his country, won the contest by a convincing margin of 92,153 votes to 46,656, with 66% of the vote. Turnout was 87.4% among 159,320 party members.

Johnson conceded that even some of his own supporters may "wonder quite what they have done".

He said that at a pivotal moment in history, his party must show its "historic ability to balance competing instincts – marrying the desire to maintain a close relationship with the EU, with the desire for democratic self-government in this country".

He reminded his audience of ministers and party staff of his campaign mantra: "Deliver Brexit, unite the country and defeat Jeremy Corbyn."

Johnson will not take office formally until this afternoon. Theresa May will face her final prime minister's questions in the House of Commons before tendering her resignation to the Queen.

Johnson will then go to Buckingham Palace himself for his appointment to be confirmed – before being driven to Downing Street to give a speech in front of the black door of No 10.
May will leave Downing Street on Wednesday after a three-year premiership overwhelmingly defined by the failure of her government to implement Brexit.

Johnson is likely to embark on fresh negotiations with EU leaders and key Brussels decision-makers as soon as possible, with a view to securing changes to May's deal in time for the Halloween deadline.

But with no secure majority, and Labour determined to demand a referendum on any deal he brings back from Brussels, many MPs believe he could be forced to call a general election within months in order to win a mandate for his plan.