---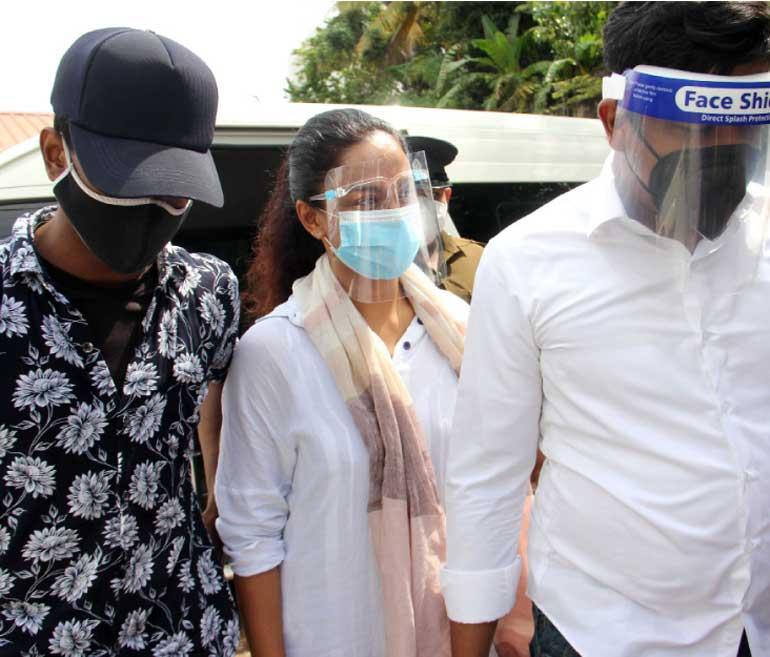 Police were on the lookout for another person who is evading arrest
By Darshana Sanjeewa Balasuriya
Five out of six people including artiste Jackson Anthony's daughter Madhavee Wathsala Anthony who were arrested for attending the birthday party thrown at Shangri-La Hotel in Colombo on May 30 violating quarantine regulations, have been sent for quarantine yesterday.
The police yesterday arrested six persons including Milan Silva, the husband of Madhavee Wathsala Anthony, K.G. Anarkali (Chandimal Jayasinghe's niece) and Chandimal's mother.

Police Spokesman DIG Ajith Rohana said that the police were on the lookout for another person who is evading arrest.

The suspects were produced before the Court yesterday and released on Rs. 100,000 personal bail.
The spokesman said 21 persons had been arrested over the incident so far.

Earlier, the police arrested event organiser Chandimal Jayasinghe and model Piumi Hansamali for organising the birthday party.

Fifteen persons arrested earlier have been sent for quarantine in Passara.

DIG Rohana said that five persons except the mother of Chandimal have been sent for quarantine in Passara while Chandimal's mother will undergo home quarantine.

Investigations on Shangri-La Hotel in Colombo, which allowed to hold the birthday celebration when island-wide travel restrictions were in place, is conducted by the Colombo Crimes Division (CCD).

*** Five persons except the mother of Chandimal have been sent for quarantine in Passara
*** Chandimal's mother will undergo home quarantine