---
Some residents in Atalugama were not following health guidelines and self-quarantine regulations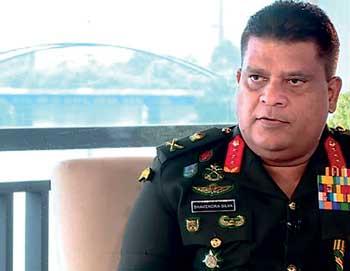 By Darshana Sanjeewa Balasuriya
Army Commander Lieutenant General Shavendra Silva said that Atalugama in Bandaragama could be isolated for a while if the people living in the area do not support the health sector and take action to protect their area.
He said that the entire Kalutara District cannot be kept vulnerable due to the actions of those who behave irresponsibly.

"They must take action to protect their area and their people. Otherwise, Atalugama will have to be isolated for a while. We will never allow the arbitrary practices of a group of people living in one village to threaten the surrounding towns and the Kalutara district," the Commander said.

A group of Public Health Inspectors (PHIs) in Atalugama decided to withdraw from duties in protest, after a resident spat at one of them. PHI Union Secretary Mahendra Balasooriya said that some residents in Atalugama were not following health guidelines and self-quarantine regulations, which has led to a rapid spread of the virus in the area.
The entire Kalutara District cannot be kept vulnerable due to the actions of those who behave irresponsibly