---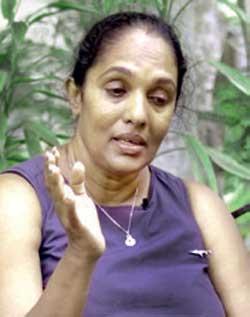 By Dinesh Upendra – Kuliyapitiya
The wanton destruction of the Anawilundawa Ramsar Wetland that had commanded recognition in the Commonwealth as the pioneer in protecting mangrove systems, brought Sri Lanka into disrepute, an environmental specialist said.
President of the Mangroves Specialists Committee in the Ministry of Environment and Senior Lecturer in North Western University Sewwandi Jayakody said the Ramsar Wetland of Anawilundawa had been considered as an ideal environment for mangroves and the Department of Forest Conservation launched a project in 2019 to grow mangroves in an area of about 400 hectares.

"It is a matter of serious concern that mangrove plants had been growing well in the area destroyed with bulldozers. Mangrove systems are an integral factor of the fisheries industry and it protects the land from high tides.

Wildlife Conservation Department had spent about Rs.50 million to develop mangroves in Anawilundawa wetland," she said. She further said that the wanton destruction caused to the Anawilundawa wetland would tarnish the image of Sri Lanka.
It is a matter of serious concern that mangrove plants had been growing well in the area destroyed with bulldozers